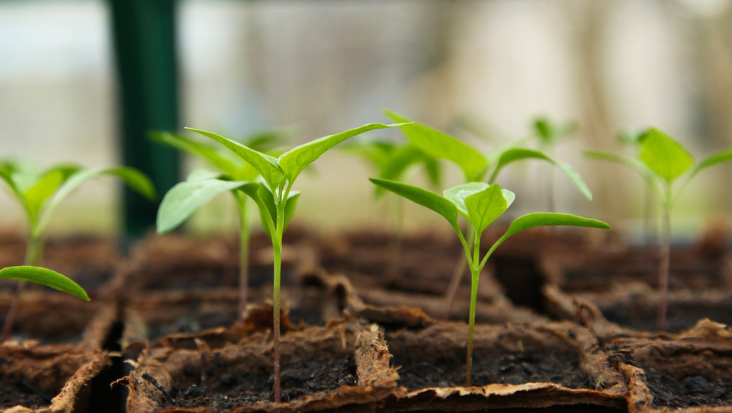 Are you a new or beginning farmer or an aspiring farmer? The Vermont Agency of Agriculture, Food and Markets (VAAFM) is here to help. We may not have an answer to all of your questions, but we will do our best to point you in the right direction.
VAAFM has compiled this list of potential resources as a public bulletin board to share contacts and information. Please note this available resource list is not a list of endorsements or recommendations from VAAFM and should not be seen as such. VAAFM makes no representations about any listed resource, has not made value judgments, has not intentionally excluded any resource, and no negative inference should be drawn about any entity because it is not listed. Anyone electing to use any listed resource should perform their own due diligence.
We are doing our best to be comprehensive and to keep this page updated, but this list may be incomplete or out of date. To offer feedback about this page or suggest a resource, please fill out this very short survey.
Find other compilations of Vermont-based resources for new farmers at these sites: Farmer Resources — Rural Vermont; Beginning Farmer Resource Hub - UVM; Farmer Resources – Vital Communities; Resource Directory - FarmFirst; 2022 Guide to Assistance - Franklin County Natural Resource Conservation District
Land Access
Business Planning

& Advising
New Farmer Courses
Getting Registered
Product-Specific Resources and Regulations
Selling Your Products
Regulations, Permits, and Construction on Farms
Grants and Loans  
Agronomy and Farming Practices
Health and Wellness
Veteran Farmers
Black, Indigenous, People of Color (BIPOC) Farmers
Farmers with Disabilities
Women-Owned Farms
Women's Agricultural Network

: Offers educational, technical assistance, and networking opportunities, including a 

c

oaching program

for women farmers and food system workers.  

Agrisafe

: Has a page dedicated to providing resources for women farmers and their health and safety on and off the farm. 
Center for Women and Enterprise: Provides business training for women, including targeted programs for women-owned agriculture and forestry businesses
LGBTQ Farmers
Immigrant/Refugee Farmers
New Farms for New Americans

: Is a community-based gardening and agriculture program from AALV that supports refugees and immigrants in Vermont.  
Get Connected and Stay Updated
Agriview

 - 802-828-1619

-

The Agency of Agriculture, Food & Markets releases a monthly newsletter that is free for anyone to receive online, and free for farmers to receive in the mail.

Agriview

provides information about workshops and trainings, financial & technical assistance, new and changing regulations, local ag market reports, agriculture-specific classified advertisements, and more. 

 

VAAFM's Agriculture Development Newsletter

– (802) 636-7793

-

Sign up for this weekly email newsletter to stay up to date on funding opportunities, events, and business assistance programs.

VAAFM's Northeast Dairy Business Innovation Center Newsletter -

Sign up for updates about events, opportunities, and projects related to the Northeast Dairy Business Innovation Center. 

VAAFM's Field Notes

Newsletter

 

-

A quarterly email newsletter from the Food Safety, Consumer Protection (FSCP) Division of the Agency of Agriculture. 

New Farmer Project Email List

 (

802) 476-2003: C

onnects farmers with online and on-the-ground resources to help start and grow a farm business. 

Vermont Department of Economic Development Newsletter

: Sign up to receive information on programs and resources from the Department of Economic Development. 

Producer Associations

 -

S

tate and national associations for different

agricultural

products and services

.

Many associations offer an email listserv to help members communicate and share information. 

Vermont Young Farmers Coalition

-

vtyoungfarmers@gmail.com 

Serves young and beginning farmers that come from all areas of Vermont agriculture. 

Vermont ReLeaf Collective

- A Vermont-based membership network for Black, Indigenous, and People of Color who are passionate about land, environment, agriculture, and foodways. 

Local farmer watershed groups, such as the

Connecticut River Watershed Farmers Alliance

,

Franklin and Grand Isle Farmers Watershed Alliance

, and the

Champlain Valley Farmers Coalition

are peer farmer networks with many members who are willing to share their farming knowledge.
To offer feedback about this page or suggest a resource, please fill out this very short survey.