Comments on the Vermont Hemp Rules may be made in writing until July 5, 2019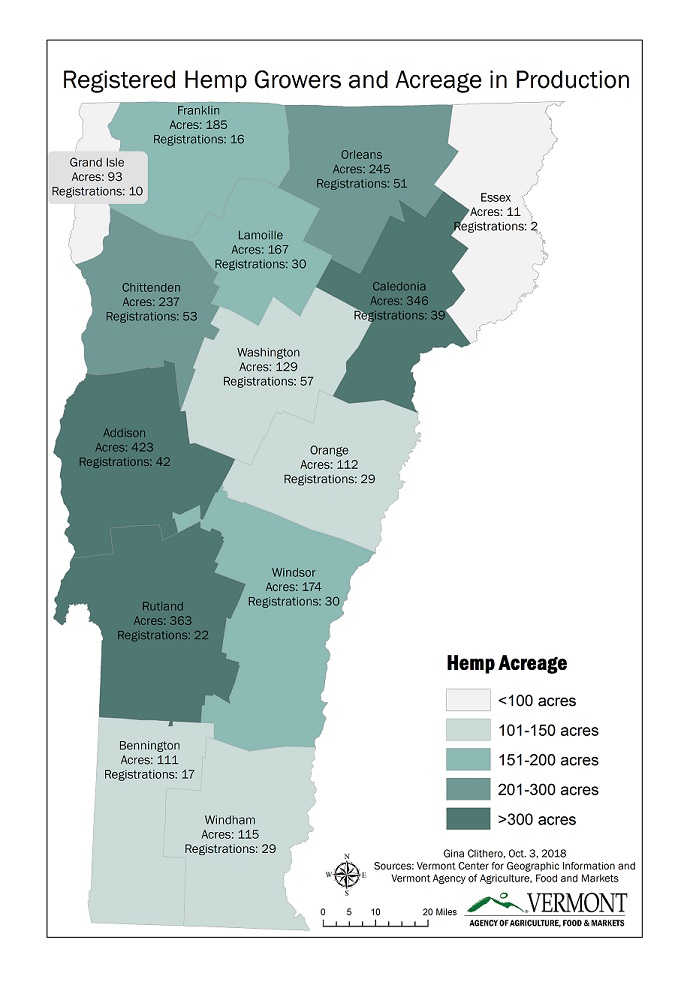 The Agency of Agriculture, Food and Markets (AAFM) under 6 V.S.A., chapter 34 must adopt rules establishing how the AAFM will conduct research within its hemp program and the requirements for the registration of hemp growers and processors.  These rules will also address standards and expectations for record keeping, reporting, testing, and labeling, and include enforcement provisions as outlined by both state and federal law.  
Industrial hemp or hemp is the Cannabis sativa L. plant including all parts of the plant, whether growing or not, with a delta-9 tetrahydrocannabinol [THC] concentration of not more than 0.3 percent on a dry weight basis. In Vermont, hemp is considered an "agricultural product" when grown by an individual that is registered with Vermont Agency of Agriculture, Food & Markets (the "Agency") as part of its pilot program. Cannabis sativa L. with a delta- 9 THC concentration greater than 0.3 percent on a dry weight basis is not hemp and is not an agricultural product. 
The Agency through its Hemp Program, authorized under 6 V.S.A., chapter 34, accepts registrations from interested hemp growers and processors.  There are no residency requirements, minimum acreages, or limitations on the numbers of registrants. This is an annual registration; applications received and processed in previous years are not valid beyond the end of that calendar year.  Growers and processors must have a valid registration prior to sowing through harvesting, drying and processing.