Cameron Clark, a dairy owner and operator from Williston, was chosen to receive this special award for her commitment to sustainable agriculture, land-use diversity and her eighth generation family farm.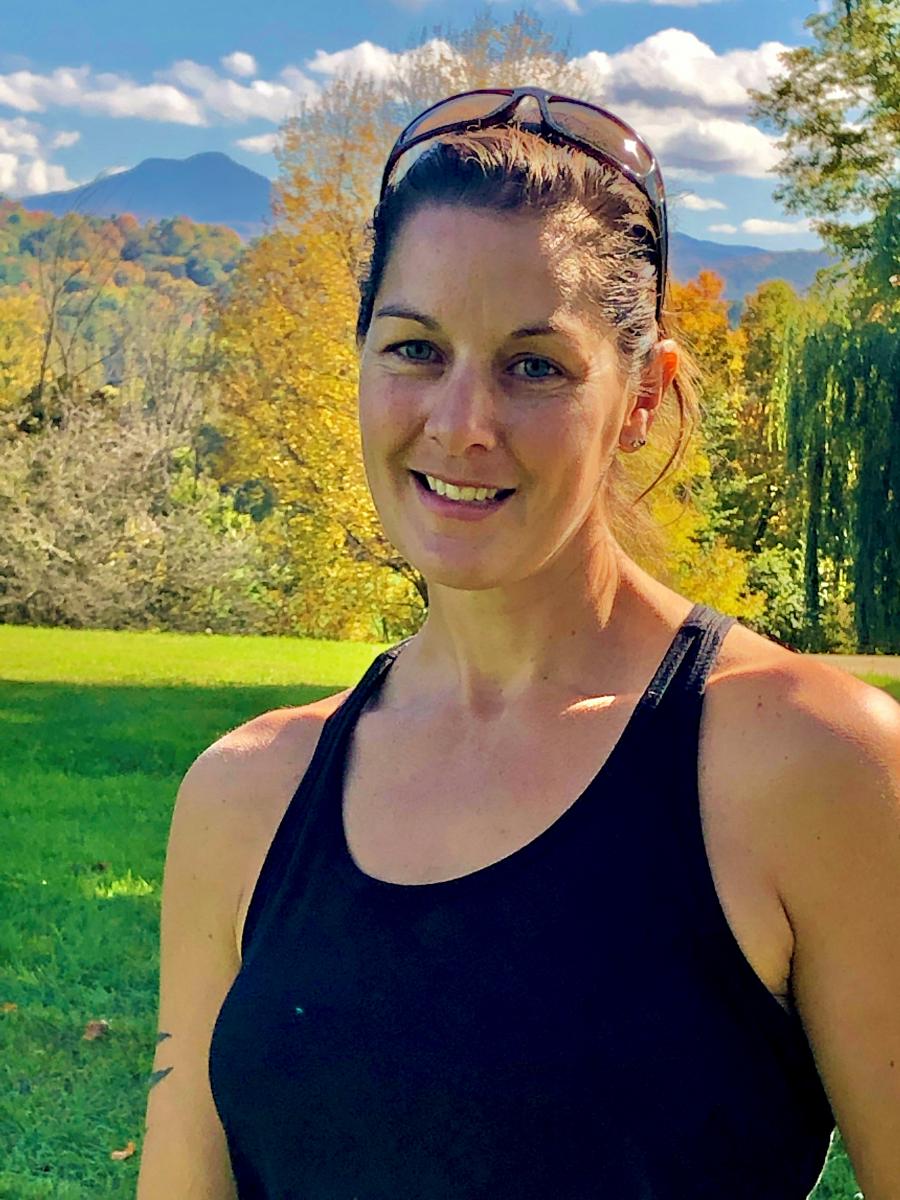 "We are committed to keeping our land in the family and as working lands, in the most low-impact natural ways possible," Clark said.  "I firmly believe organic production is the best way for us to do this and maintain for years to come while using our lands resources to their potential, including grazing forage, maple production and timber."
In her own words, Cameron describes her farm operations and mission at Riverhill Farms:
Q: Please describe your role on the farm (worker, manager, owner, co-owner, etc.), your key responsibilities, and how many years you have been involved.
A: I own and operate my family farm with my mom, I manage and do all the work for the dairy side of operations and all field and pasture work. I have been farming my whole life here and have been in charge since our transition to organic in 2012.
Q: Please provide a brief description of the farming operation including its main products, markets and resources (acreage, facilities, labor force, partnerships with others).
A: We have a small organic grass fed dairy, I milk 35-40 cows and raise all my own heifers, we own 560 acres of pristine farmland that has been in my family for 8 generations. About 250 acres are pasture and forage that we rotationally graze and harvest all of our hay from, the remaining land is forest that we harvest firewood from and maple sugaring. We are currently expanding our maple operation from 400 to 2000 taps this year with additional future expansion to follow. My mom operates an equine boarding and trail riding facility on our farm as well as does all the farm book keeping.
Q: Briefly describe the farm's land stewardship goals and how you assess progress toward them.
A: We are committed to keeping our land in the family and as working land, in the most low impact natural ways possible. I firmly believe organic production is the best way for us to do this and maintain for years to come while using our resources to their potential (I.e. grazing and permanent forage, maple and timber production.)
Q: What are the key soil conservation/soil health practices used on the farm?
A: Rotational and managed grazing, perennial forages, forage production and manure management aligned with animal numbers that don't exceed our capacity.
Q: What steps are taken on the farm to manage water quality, nutrients and/or prevent soil loss?
A: Same as above, and fencing animals out of waterways.
Q: Are there other sustainable or innovative practices you would like us to know about? (These could include practices related to climate change; supporting diverse animals, plants, fungi, or insects; or managing pests and diseases.)
A: I am one of few farmers successfully practicing once a day milking, I have been doing this for 3.5 years now.
Q: Have you worked with any conservation programs?
A: Yes, Eqip, Nrcs, to install fencing and water lines for grazing and forest and manure management plans.  
Q: How have you helped others develop their farming skills and/or dreams? Or, how have you supported the success of other farmers?
A: I have spoken at the organic dairy producer's conference about once a day milking in 2020 and 2021.
Q: How does the farm interact with and connect to the community? Are there other ways you and the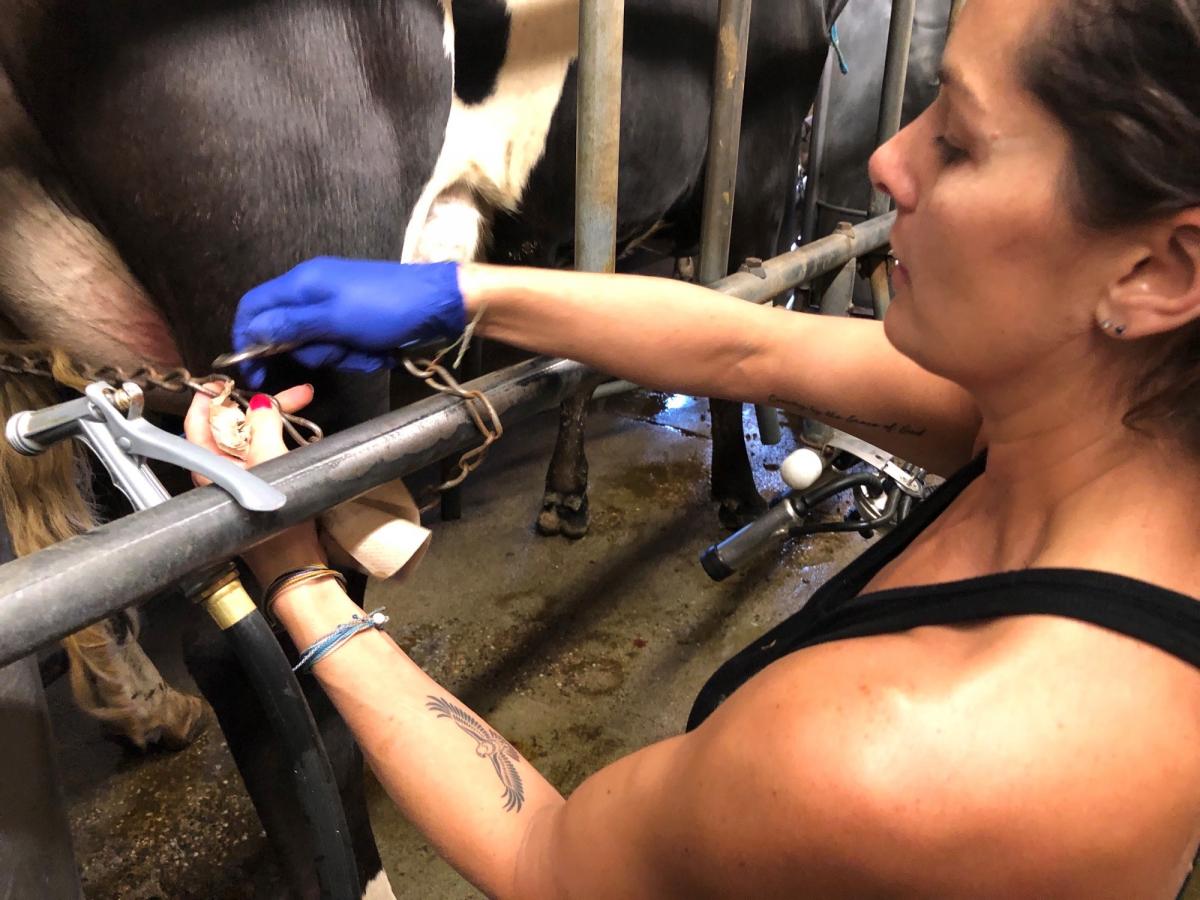 farm give back to the local or regional community?
A: We are one of only 3 working dairy farms left in Williston and maintain one of the last largest open tract of land left in this town. My mom offers riding lessons and horse leasing to people who don't have their own horses.
Q: Briefly describe any changes you've made to the operation to increase farm efficiency or production (for example, new farm products, new processing methods, new markets) and the outcome of those efforts.
A: I practice once a day milking, use nurse cows to raise calves, and became grass fed certified 2 years ago in addition to being organic for almost 10 years now. All of those changes have improved quality of life for myself and my animals.
Q: What other innovations have taken place on the farm in the areas of business structure, energy use, efficiency, labor management and/or farm succession?
A: My mom and I are the primary owners and operators, we each have a part time employee for the dairy and equine operations, we strive to keep things simple and use our time and resources efficiently.
Q: How has the farm responded to the pandemic and related community service issues, and how do these actions exemplify the values of giving back and entrepreneurism?
A: We have continued operations as usual and welcomed people here throughout this time, the many people that ride horses here were incredibly grateful to have an outdoor activity they could enjoy with plenty of space to do so.
Q: Is there anything else we should know?
A: Our maple expansion is the next big enterprise for us that we feel is a valuable use of our resources that will help sustain the farm viability for many years to come. On a historical note, my farm is part of the original Thomas Chittenden homestead and has been in the Clark family since 1835 when the Clark's bought the farm from the Chittenden's.