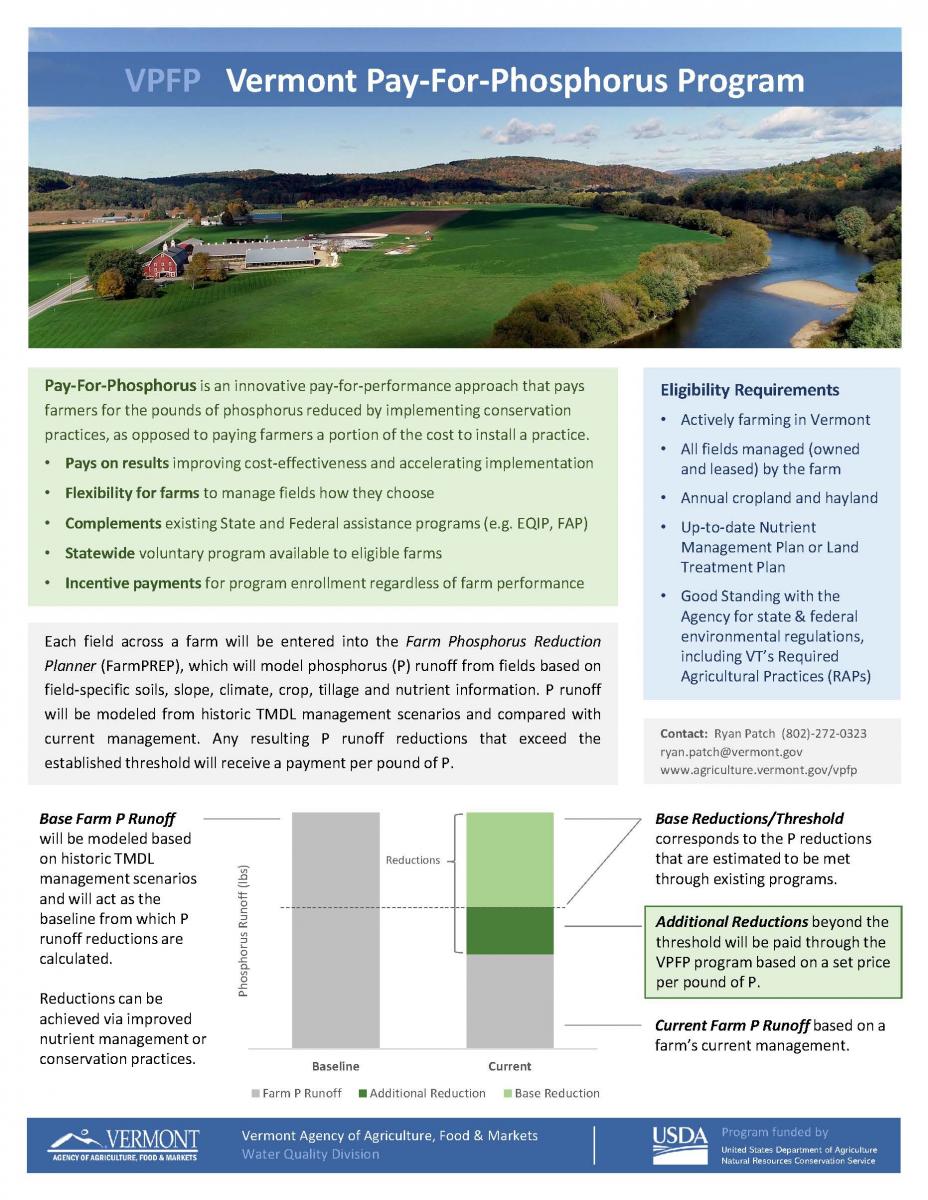 Timeline:
AAFM anticipates providing the first phosphorus payments under the Vermont Payment for Phosphorus program based on the 2022 growing season. The timeline below illustrates the planned schedule of implementation of the VPFP program in the first year. Following years are likely to follow similar schedules. As this is a brand new program, AAFM will be continually seeking input from stakeholders on the program and the process for application/enrollment. 
2021:  AAFM works with 10-12 select farms to enter farm data in FarmPREP, as part of

USDA NRCS Conservation Innovation Grant (CIG)

 that will lay the groundwork for the payments for phosphorus. 
Late fall of 2021: Farms will apply for enrollment in the VPFP Program. 
Winter of 2021/2022: Farm applicants get assistance to enter whole-farm planned land management for the upcoming season in FarmPREP, and receive a Data Entry Payment. 
Summer of 2022: Crop season evaluated for p reductions, and fields checked
Winter of 2022: Payments occur for 2022 P reductions.
Winter of 2022: New farms may apply, and enrolled farms may re-enroll. 
Learn more: