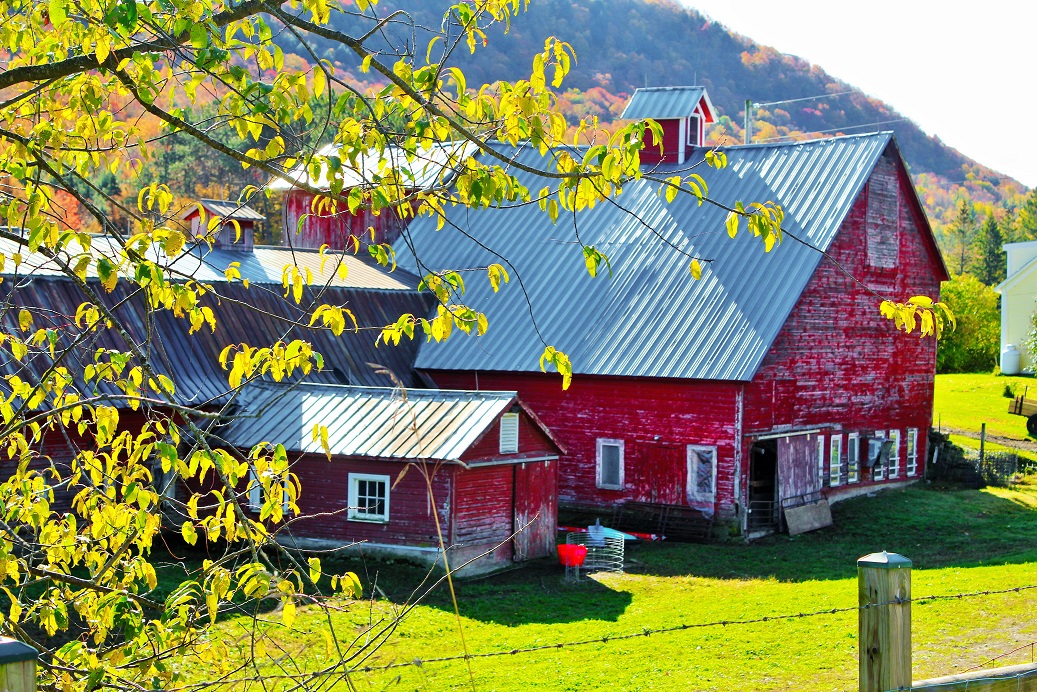 To Apply For the Vermont Barn Painting Program, please visit: https://vermontworkinglands.wufoo.com/forms/vermont-barn-painting-project-application/
*Applications must be received by 5pm Friday July 17th to be considered for the 2020 painting season.  Applications not acted upon in 2020 will be kept on file for possible future seasonal painting work, including the 2021 outdoor painting season.
As you drive the back roads and junctions of Vermont, keep your eyes open for our historic barns.  Not only are they representative of our working lands, cultural heritage and a symbol of our people, they are also beautiful to look at and a marvel of architecture and construction.  But many of our barns have seen better days…not only are many slowly falling back to the earth that they helped till, but their beautiful red glow of paint has long since dimmed.
Enter Angelo Pizzagalli and the Pizzagalli Foundation.  For many years now they both have been committed to restoring these barns to their former glory, through minor repairs and a fresh coat of red paint.  Years ago Mr. Pizzagalli recognized that many of our generational farm families who care for these historic barns may not be able to keep up with the care these large structures often need.  In collaboration with the Northeast Correctional Complex (NECC), VT Agency of Agriculture and Sherwin Williams, many barns have been restored since 2010 with a fresh coat of red paint and other repairs.  Correctional teams have utilized their time and skills to benefit Vermonters and our landscape, while learning new skills to apply when they return to the public workplace.
In 2018, Governor Phil Scott visited a barn in West Danville with an eye towards expanding the program beyond Caledonia County:
Today, Governor Scott has encouraged the expansion of this program to include the Vermont Department of Labor, Vermont Youth Conservation Corp, ReSource and the Vermont Agency of Agriculture.  An application is now available for Vermonters with active farms to request that their barn be part of this program.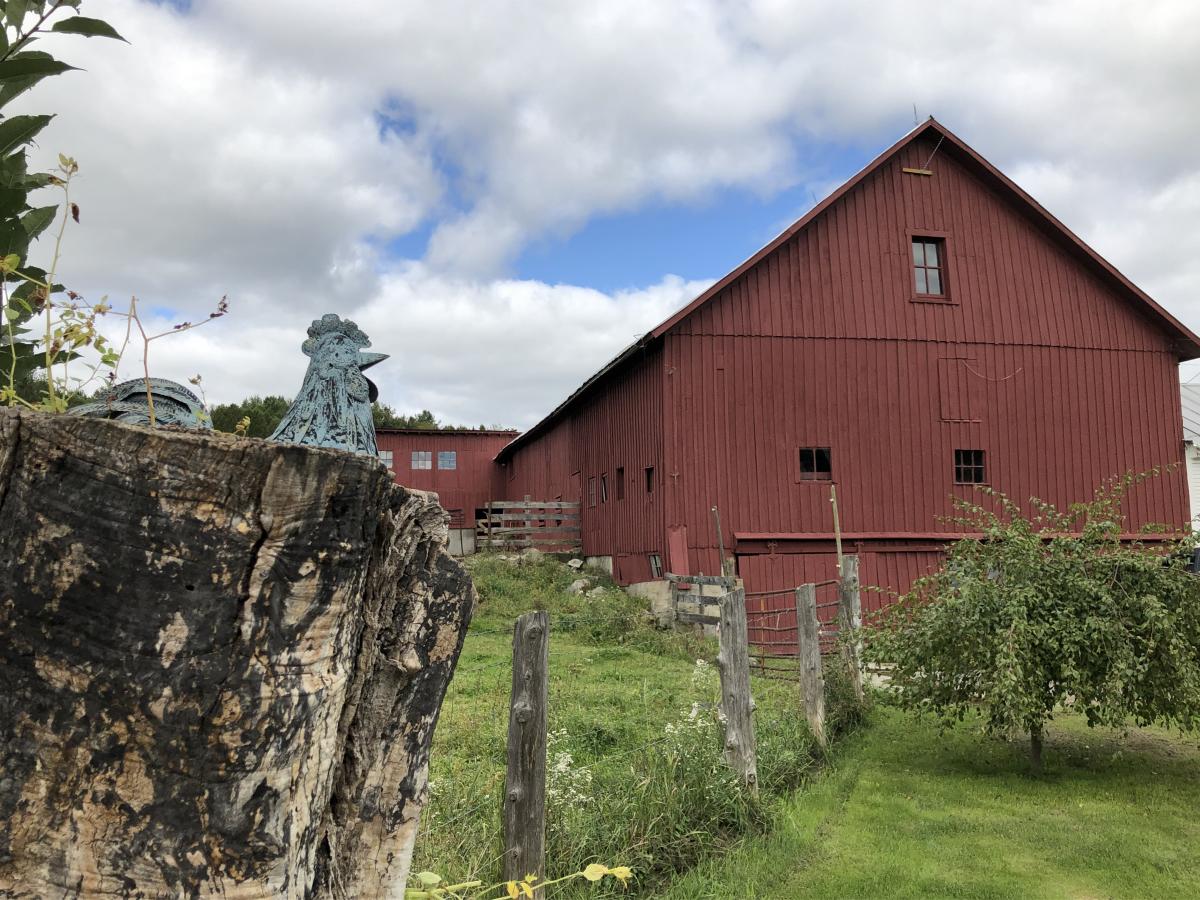 The Mooreland Farm Barn in Peacham is the latest example of this program's positive impact on our landscape, while working to preserve our heritage and cultural identity.  We encourage you to travel our dirt roads and rural communities to view some of Vermont's architectural wonders and cultural icons, while we endeavor to preserve it for future generations. 
We also encourage our Vermont barn owners to consider applying for this program and helping preserve an important aspect of Vermont's heritage.  To apply visit: https://vermontworkinglands.wufoo.com/forms/vermont-barn-painting-project-application/ or email Faith.Raymond@vermont.gov to explore this idea.