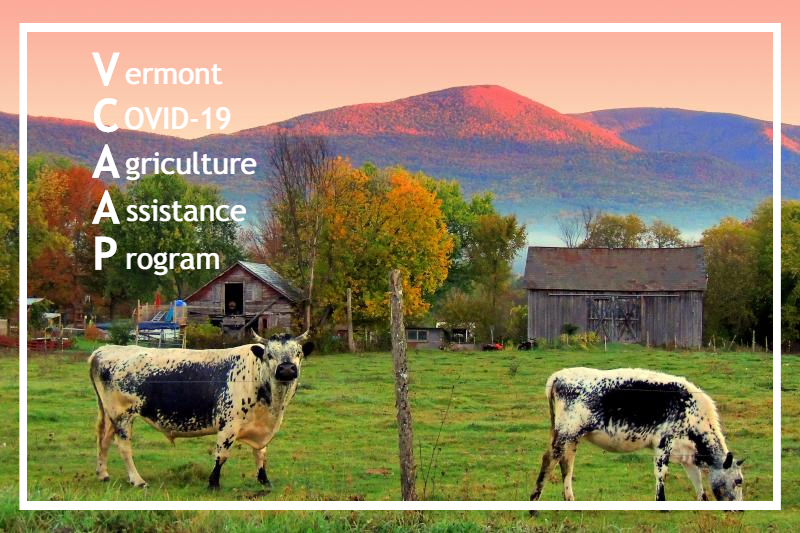 The Vermont State Legislature appropriated over $34 million in Coronavirus Relief Funds for the Vermont COVID-19 Agriculture Assistance Program (VCAAP) in Act 138 (S.351), Act 137 (H. 966), Act 120 (H.961), and Act 154 (H.969). The purpose of these grants is to stabilize agricultural businesses and organizations based on their lost revenues and expenses related to the COVID-19 public health emergency.
The Vermont Agency of Agriculture, Food & Markets will award VCAAP grants to eligible farmers, meat and poultry processors, commercial slaughterhouses, farmers' markets, value-added food product businesses, forest products businesses, producer associations, dairy producers and processors, and farm to school programs run by schools and child care providers. The Agency awarded VCAAP grants to agricultural fairs in September 2020.
Sign up for our newsletter to receive updates!
---
Application Status
If you applied to the VCAAP Agriculture & Working Lands Application or Dairy Assistance Application, log in to the application portal to check your application status.
If your application status is "incomplete," check your email for a message with instructions. You must correct and resubmit your application by December 1, 2020. 
---