The Vermont State Legislature appropriated Coronavirus Relief Funds for the Vermont COVID-19 Agriculture Assistance Program (VCAAP) in Act 138 (S.351), Act 137 (H. 966), and Act 120 (H.961), which were signed by Governor Scott on June 30 and July 2, 2020. Coronavirus Relief Fund appropriations for agriculture and forestry include the following: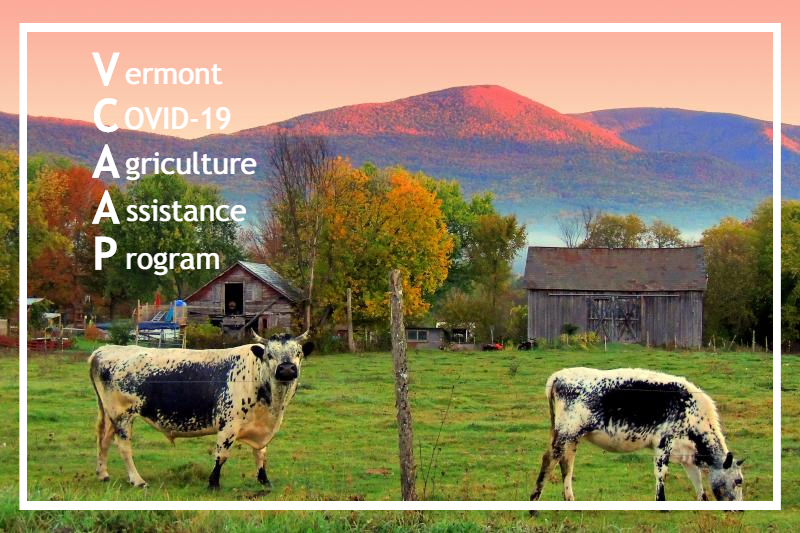 $25,000,000 for Dairy Assistance for milk producers and dairy processors
$5,000,000 for Agricultural Producer and Processor Assistance, for farmers, meat and poultry processors, slaughterhouses, and farmers markets
$500,000 for Agricultural Fairs
$2,500,000 appropriated to the Working Lands Enterprise Fund for agricultural, food and forest, and wood product industries
$1,000,000 appropriated for the COVID-19 Working Lands Program for agriculture, food, and market businesses
$5,000,000 for a Forest Economy Stabilization Grant Program, to be managed by Vermont Forests, Parks and Recreation
The purpose of these grants is to stabilize agricultural businesses and organizations based on their lost revenues and expenses related to the COVID-19 public health emergency. The Dairy Assistance Application and Agriculture and Working Lands Applications are now live. The Agricultural Fairs Application closed on August 20, 2020.