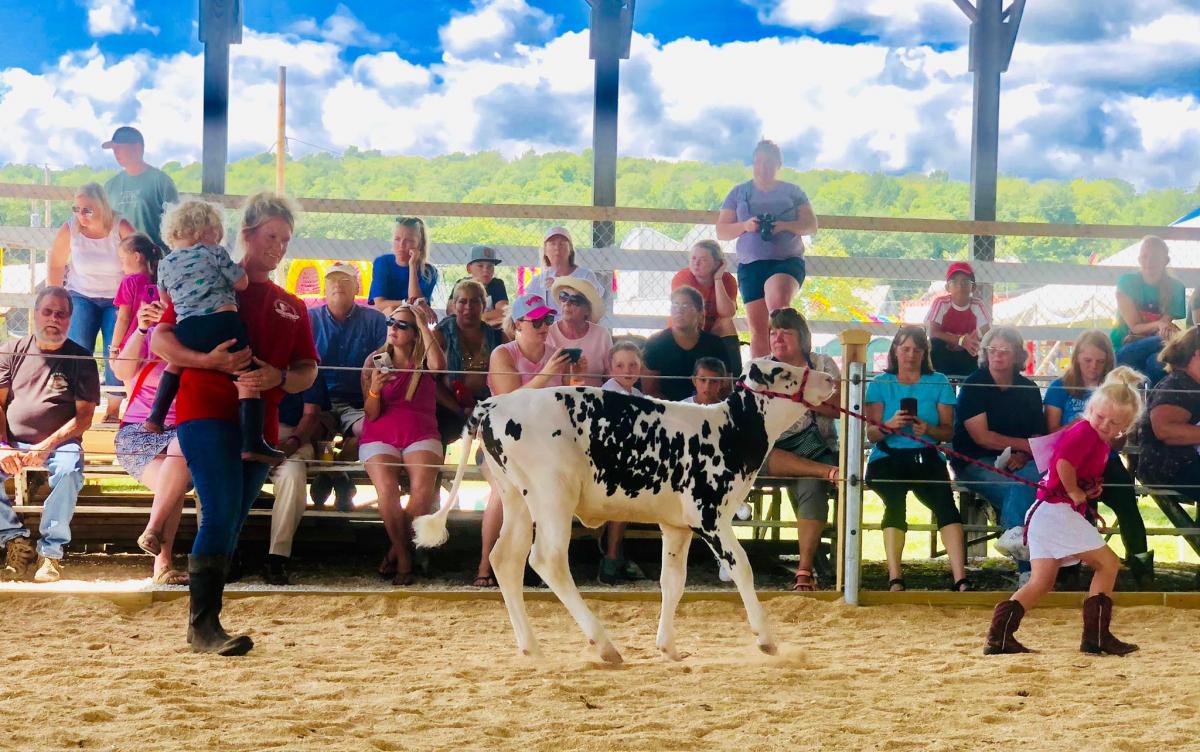 Overview
The Vermont State Legislature appropriated $500,000 in Coronavirus Relief Funds for the purpose of awarding grants to Vermont's agricultural fairs that have suffered lost revenues or expenses caused by the COVID-19 public health emergency. Governor Scott signed this legislation, Act 138, on July 2, 2020. The Vermont Agency of Agriculture, Food & Markets (VAAFM) awarded funds to agricultural fairs that are registered with VAAFM and have experienced income loss, additional expenses, and event disruption. 
Webinar
Application
The Agricultural Fairs Application closed on Thursday, August 20 at 2:00 PM. If you have questions about your organization's application, please contact us.
Agricultural fair organizations that were registered with VAAFM and operating as of March 1, 2020 were eligible to apply for assistance to cover lost revenues or expenses that occurred or accrued on or after March 1, 2020 and before September 1, 2020 due to the COVID-19 public health emergency. 
How to Apply​
VAAFM has contacted eligible agricultural fair organizations about this funding opportunity. If you have questions about your organization's eligibility, please
contact us
.
Gather required documentation.
Log in to WebGrants to start your application. New to WebGrants? See the Application Guide.
Complete and submit your application by Thursday, August 20 at 2:00 PM. 
Required Documentation
You will need the following documents or information to complete your application:
 Profit and loss statements from 2019 and documentation of revenue loss by month comparing 2019 to 2020 for March–August.
Documents that demonstrate the specific COVID-19-related loss(es) and/or expense(s) between March 1, 2020 and August 31, 2020 for which you are applying for payment.
Expenses must be directly caused by or related to COVID-19 response (e.g., face masks for staff, thermometers)
Purchases made during the eligible time period for items to support cancelled events (ribbons, posters, other year specific items)
Eligible proof includes receipts or invoices clearly showing the expense(s) claimed
The amount of state or federal funding, if any, previously received to cover business interruptions due to COVID-19.
Dollar amount of any insurance claims received from losses directly related to COVID-19.
Contact Us
(802) 828-2430 select #9
AGR.CovidResponse@vermont.gov