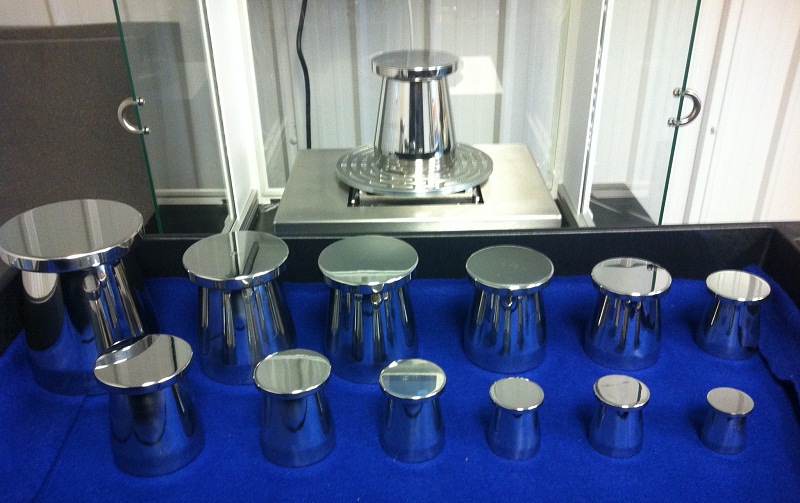 Metrology is the scientific study of measurement with the theoretical and practical aspects of measurements units and standards.
The Vermont Metrology Laboratory maintains the official mass, volume, and hydrometry standards for the State of Vermont.   The metrology laboratory provides calibration services to the weighing and measuring community.  The lab offers measurement advice and serves as a reference center, providing measurement assistance to industry, government agencies and educational institutions.   The lab also provides assistance to the private and public sector in regard to weights and measures laws, regulations and enforcement issues.
Services:
Hydrometers
The lab calibrates the following hydrometers to ensure compliance with Vermont Maple Laws and Regulations and to ensure accuracy in the production and testing of maple syrup:
Sap:      0-10% by 0.1 Degrees Brix @ 38 Degrees F
Syrup:  25-40 Degrees Baume @ 60 Degrees F
             50-71 Degrees Brix @ 60 Degrees F
Weights
The lab calibrates the following range of weights to ensure their accuracy in both industry and legal enforcement applications:
Mass:  1000.00 lb. to 0.001 lb.
            30.00 Kg to 1.0 gram.
Field Standards
The lab calibrates field standards for volume used primarily in the inspection and calibration of retail motor fuel dispensers.
Volume Transfer:  5 – 10 gallons.
Parties requesting calibration services must schedule an appointment.  Cast iron weights need to be cleaned, and if needed, painted following the requirements in NIST Handbook 105-1 Section 2.  Five gallon test measures brought to the lab for testing need to be cleaned both inside and out, including the sight glass.
Fees:
| | |
| --- | --- |
| 5 Gallon test measures (Instate/Out of State) | $45.00/$60.00 |
| Syrup Hydrometers | $2.50 |
| Sap Hydrometers | $4.00 |
| All Other Testing for Dealer Repairpersons registered in VT | $60.00/hour |
| All Other testing for Dealer Repairpersons not registered in VT | $75.00/hour |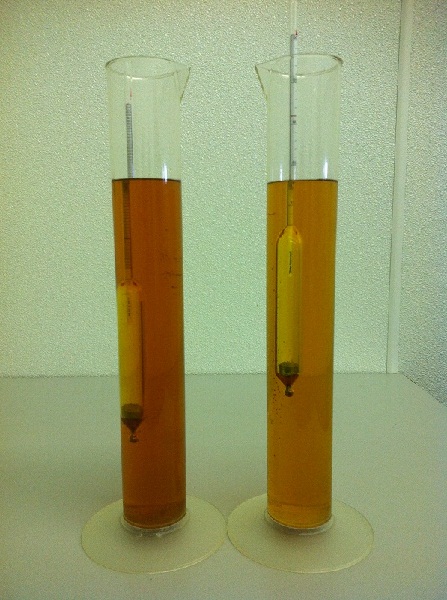 The State of Vermont Weights and Measures Metrology Laboratory is recognized by the National Institute of Standards and Technology (NIST) Division of Weights and Measures and is issued a Recognition Certificate of Metrological Traceability for its stated scope of operation.  All standards are traceable to NIST through internal surveillance and external comparisons.  Calibration Reports issued by the laboratory meet all State of Vermont Weights and Measures legal requirements as well as those of other surrounding states for class F Field standards.      
For general questions regarding the Metrology Laboratory's fees, contact the State Metrologist at the Vermont Agency of Agriculture.