Most Recent Funding Opportunities Available through NE-DBIC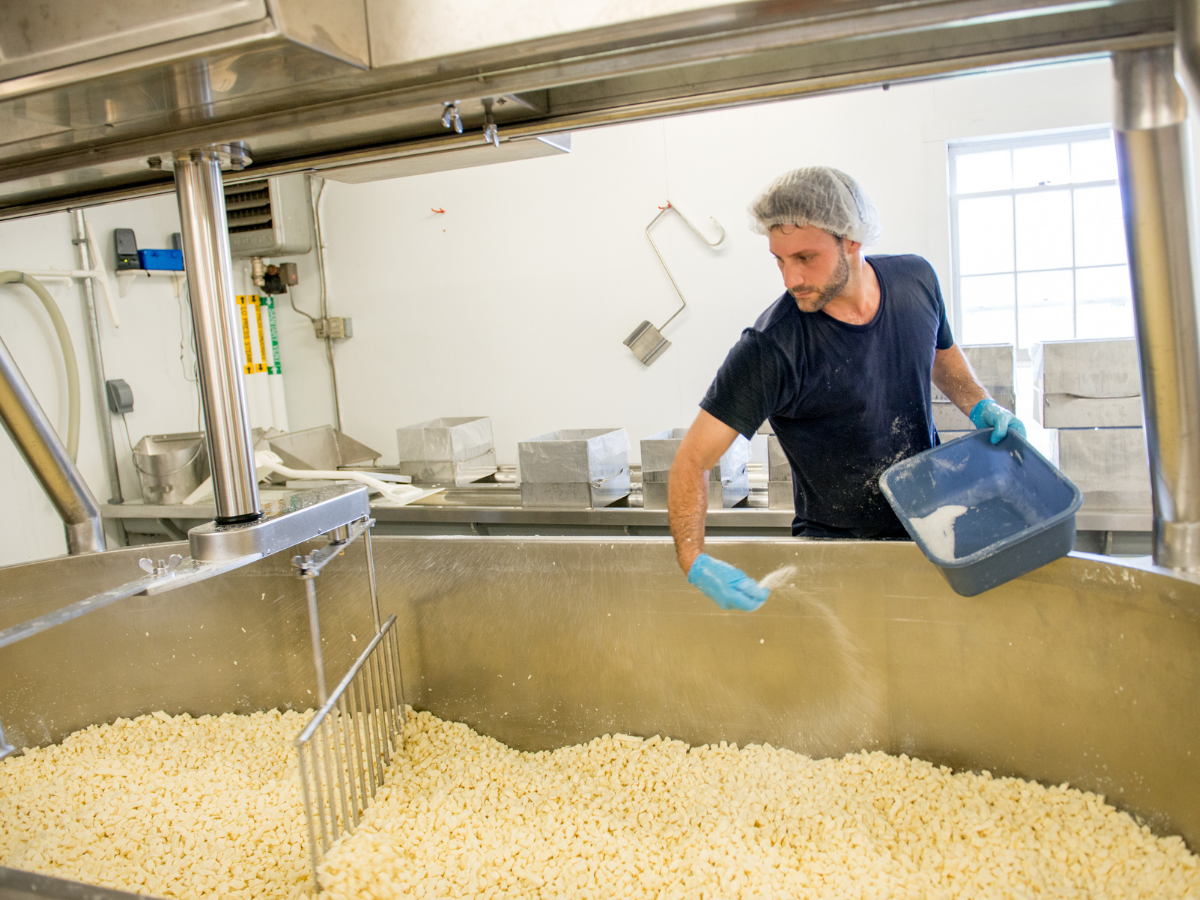 U.S. Senator Patrick Leahy joined the Vermont Agency of Agriculture in announcing the latest rounds of funding opportunities available through the Northeast Dairy Business Innovation Center. Grants and contracts addressing areas of grazing and forage, food safety, and techinical assistance are currently open for application. 
Dairy Business Viability & Technical Assistance Grant
This grant will fund dairy processors, producer associations, supply chain businesses, and technical assistance providers in order to enhance dairy farmer and processor business operations and strengthen market opportunities. Projects funded through this program will coordinate technical assistance to benefit multiple dairy producers and processors with the goal of increasing consumption, sales, jobs, and diverse markets for regionally produced dairy products. Technical assistance services could include enhancing business plans, facility operations, marketing, distribution, processing, and product offerings.
Grants available of $10,000 - $100,000. 
Deadline to apply: December 7, 2021
Dairy Food Safety & Certification Grant
This grant will provide dairy farmers, processors, and/or producer associations with funds needed to take actionable steps to improve the safety of dairy products. Projects funded through this program will support increased production safety standards with the goal of accessing new markets. Projects that increase marketability of dairy products will be prioritized. Activities covered by this grant include accessing technical assistance, audits, food safety plan development, training, testing fees, and certain infrastructure upgrades.
Grants available of $10,000 - $40,000.
Deadline to apply: February 3, 2022
Contract Opportunity: Grazing Transition, Homegrown Forage Enhancement, & Alternative Farm Management Cohort Technical Assistance
Service providers across the Northeast are invited to submit proposals for contracts to offer localized cohort-based technical assistance for dairy farmers considering transitioning their farm to a grass-based production model, improving forage management, or other innovative on-farm practices. 
Contracts available up to $150,000. 
Question and comment deadline: October 29, 2021
Deadline to submit proposals: November 29, 2021
For more information, please contact Center Coordinator, Kathryn Donovan.