$500,000 VCAAP Assistance Now Available to Eligible Vermont Agricultural Fair Organizations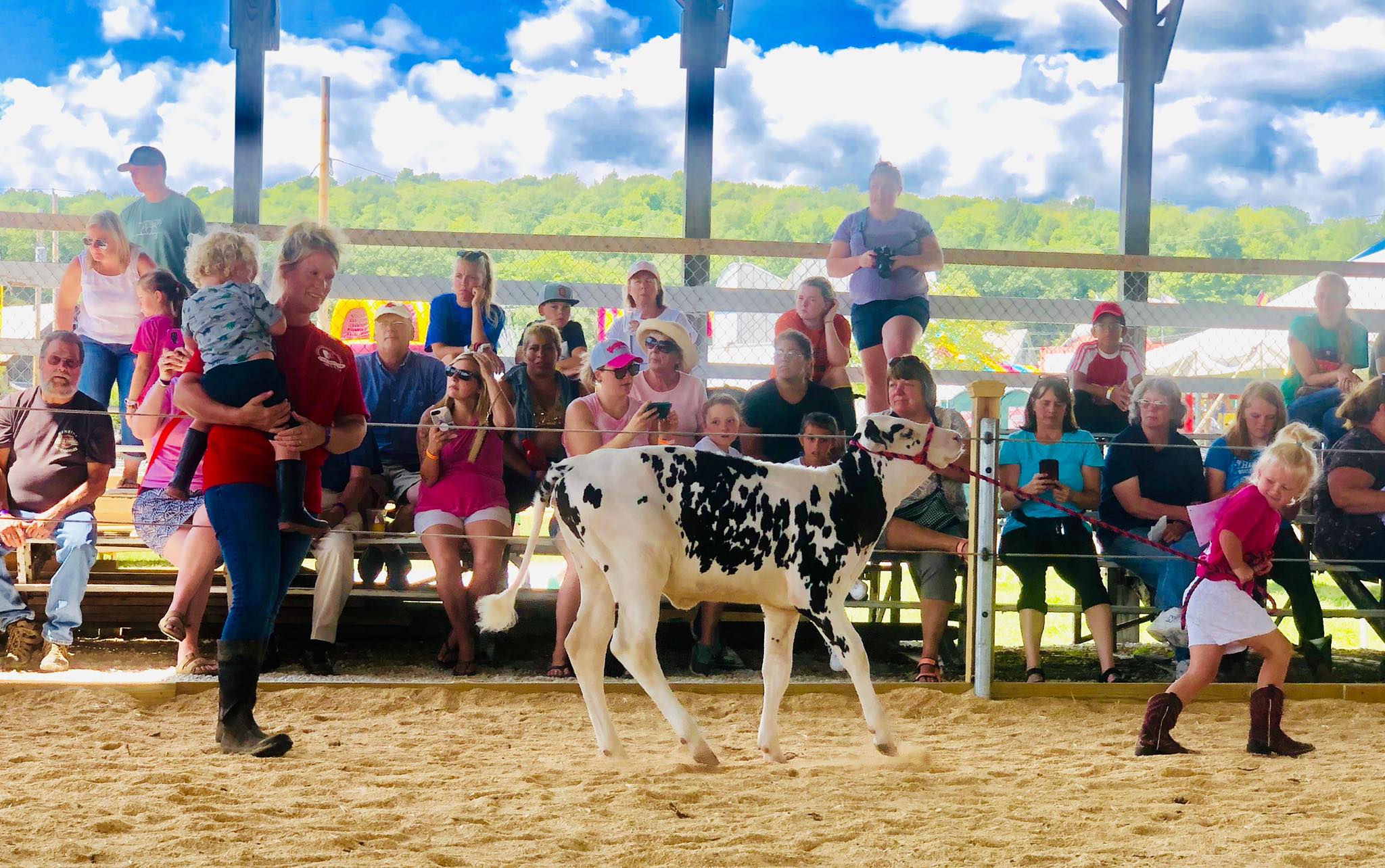 July 31, 2020 | Montpelier, VT — The Vermont Agency of Agriculture, Food and Markets (VAAFM) is pleased to announce that the Agricultural Fairs Application opened today, Friday, July 31st, 2020. The Coronavirus Relief Fund appropriations passed by the Vermont legislature includes $500,000 to provide financial assistance for eligible Vermont agricultural fair organizations who have experienced income loss, additional expenses, and event disruption as a result of the COVID-19 pandemic.   
On July 14th, Governor Phil Scott and Vermont Agency of Agriculture, Food & Markets (VAAFM) Secretary Anson Tebbetts announced the opening of the first of three economic relief programs for the agriculture community under the Vermont COVID-19 Agriculture Assistance Program (VCAAP).  The Dairy Assistance Application opened to all dairy producers and processors on July 19th.  The Agricultural Fairs Application is the second phase of the VCAAP program to be launched.
"Our agricultural fairs, field days, and festivals bring the community together to celebrate the hard work and perseverance of our farmers, young and old," said Secretary Tebbetts, "now more than ever it is important for us to support these organizations that highlight and preserve Vermont's agricultural heritage." 
The deadline for agricultural fairs to apply is August 20, 2020 at 2pm. Applicants must demonstrate economic losses and costs incurred after March 1, 2020 and before September 1, 2020 that are related to the COVID-19 public health emergency. Organizations are encouraged to visit the VAAFM website to learn about eligibility and required documentation for the Agricultural Fairs Application. 
VAAFM will also provide State Coronavirus Relief Funding to other agricultural and working lands businesses, through the Vermont COVID-19 Agriculture Assistance Program. These additional assistance programs for the agricultural community who have experienced economic losses and costs due to the COVID-19 public health emergency will be available soon. Details about the VCAAP Agricultural Fairs Application and other assistance programs can be found on the VAAFM website at agriculture.vermont.gov/covid-19-information/vermont-covid-19-agriculture-assistance-program. 
To view a video message from Secretary Tebbetts addressing this program, please click here.
For questions please contact:
(802) 828-2430 select #9
AGR.CovidResponse@vermont.gov