February 1, 2023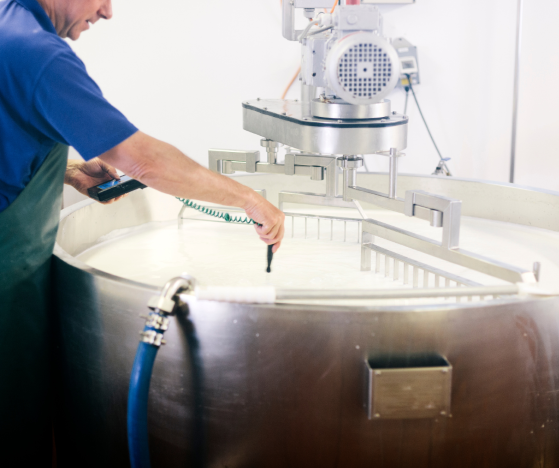 Two grants bring millions to expand dairy processing capacity and increase infrastructure resiliency
February 1, 2023 | Montpelier, VT – The Northeast Dairy Business Innovation Center (NE-DBIC) announces two grants for dairy processors, totaling a $13 million investment in the region.  This much-needed investment comes at a time when the conventional and organic dairy sectors are facing extreme pressures, from skyrocketing feed and transportation costs to continuing supply-chain disruptions, to limited processing infrastructure in the Northeast.  Dairy processors play a vital role in the health of our regional economy, and increasing our regional processing capacity paves the way toward stabilizing the dairy sector. 
This specific funding opportunity comes as a result of the Northeast Dairy Task Force, convened by Vermont Secretary of Agriculture Anson Tebbets, which provided the USDA recommendations about how to address systemic organic and regional dairy issues.  Collaboratively led by Laura Ginsburg of the NE-DBIC and Britt Lundgren of Stonyfield Organic, the Task Force included representatives from 27 organizations across government, business, and education sectors.  Based on the Task Force's recommendations, the USDA awarded the NE-DBIC an additional $19 million to address the stability and viability of regional dairy. 
"Investing in regional processing is one of the best ways to ensure a strong foundation for our dairy supply chain for years to come," said Laura Ginsburg, Dairy Development and Innovation Lead with VAAFM and the NE-DBIC. 
"Vermont's farmers are a cornerstone of our rural economy," said Vermont Governor Phil Scott. "Their products are world renowned and help make the Vermont brand so strong. This grant will help strengthen the State's efforts to support this vital sector and I appreciate the support of our federal partners."
The NE-DBIC's investment and project strategy promotes innovation and resiliency for regional production of dairy products across an 11-state Northeast region.  Hosted by the Vermont Agency of Agriculture, Food and Markets, the NE-DBIC is funded through the USDA and serves Connecticut, Delaware, Maine, Maryland, Massachusetts, New Hampshire, New Jersey, New York, Pennsylvania, Rhode Island, and Vermont.   
For more information on NE-DBIC and the dairy processing grants, visit: agriculture.vermont.gov/dbic   
###
Katie Spring (she/her) Katie.Spring@vermont.gov
NE-DBIC Outreach & Content Specialist | Northeast Dairy Business Innovation Center