December 13, 2021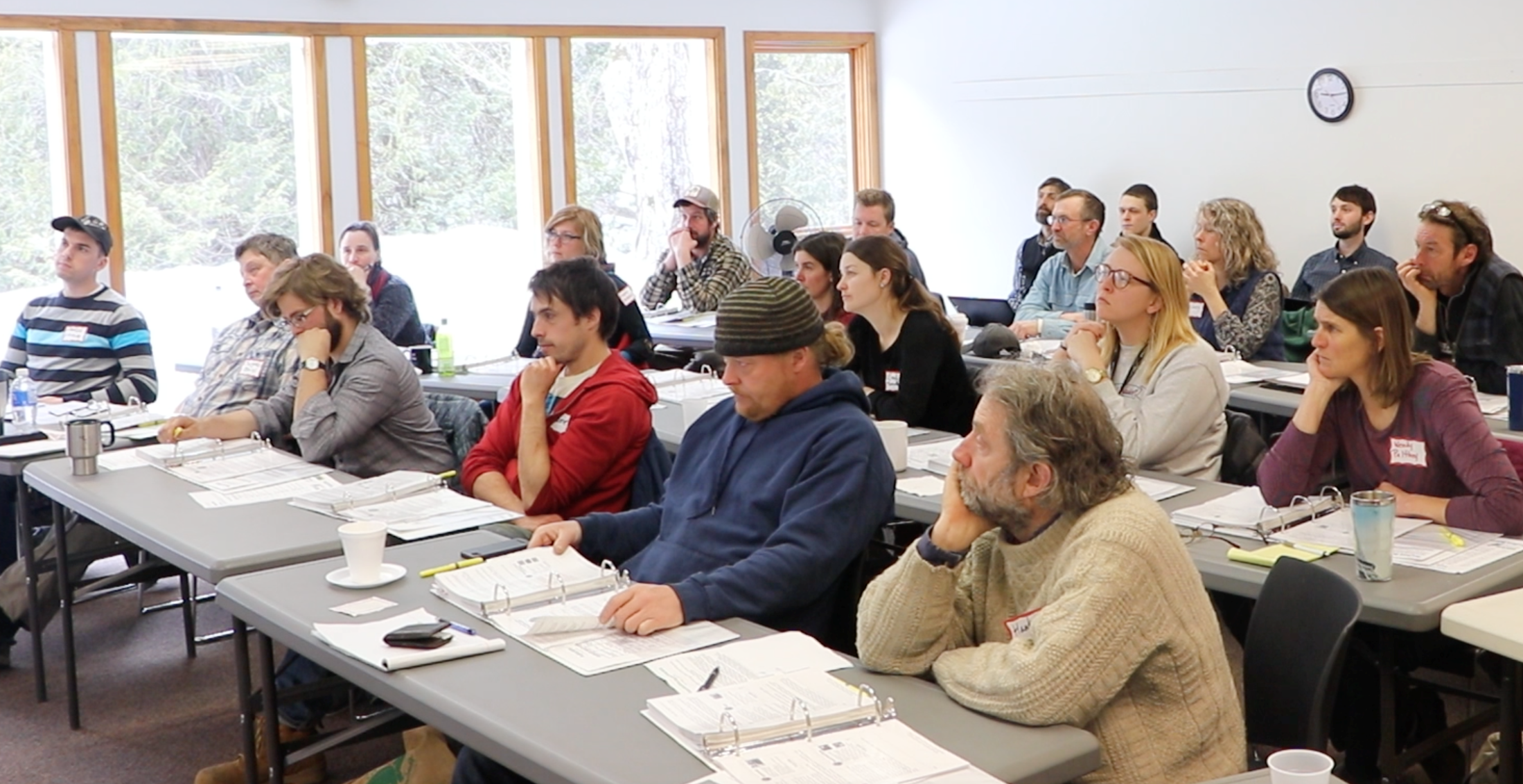 Fruit and vegetable growers participate in a PSA Grower Training in St. Johnsbury, VT
By Ollie Cultrara, VT Agency of Agriculture, Food & Markets 
Produce Safety Alliance (PSA) Grower Training helps farmers identify and reduce contamination risks for fruits and vegetables. The interactive training explains how foodborne pathogens can spread on farms, the minimum standards required under the Food Safety Modernization Act (FSMA) Produce Safety Rule, and best practices you can use to reduce potential contamination, all illustrated with on-farm examples. There are plenty of opportunities to learn from other growers and ask questions specific to your operation.  
Why attend a training? 
Completing an approved training is required for all farms inspected under the Produce Safety Rule, but that's not the only reason to attend. The PSA Grower Training has value for growers of any scale and stage of farm development and can help you: 
Build a better farm food safety plan – The Community Accreditation for Produce Safety program recognizes that each farm is unique and expects growers to identify food safety risks within their own operations, but you can't address what you aren't aware of. PSA Grower Training can equip you with the knowledge and lens to confidently identify and manage food safety risks. 
Foster a culture of food safety on your farm – Solidifying your produce safety knowledge can help you train your employees on key food safety concepts they need to understand in order to protect the integrity of your product. Even if you've already completed a training, you're sure to deepen your understanding by participating again. Or consider sending an employee and empowering them to take on more food safety responsibilities and lead by example in your farm crew.  
Develop your business – Attending the training can help you prioritize risks that may be present in your operation. This can be especially valuable for beginning and early stage farm businesses to build food safety considerations into business plans and infrastructure investments from the very beginning. The UVM Extension Produce Safety (producesafety@uvm.edu) and Ag Engineering teams can help you devise solutions to your top priorities that will benefit both food safety and efficiency. 
Upcoming Training Opportunities 
The Produce Safety Alliance lists upcoming trainings. You can filter courses by a particular state or delivery option: in-person, remote (live via video conference), or online (self-paced over three weeks). Trainings offered by a Northeast state or states with similar growing conditions and practices to Vermont may offer examples that are more relevant than a training offered by states like Florida or California. However, any of the listed courses follow the same core curriculum. 
The Vermont Produce Program and UVM Extension Produce Safety Team are offering a PSA Grower Training for Vermont growers on March 8 and 9, 2022. Learn more or let us know you're interested at ollie.cultrara@vermont.gov or (802) 461-5128.