April 10, 2023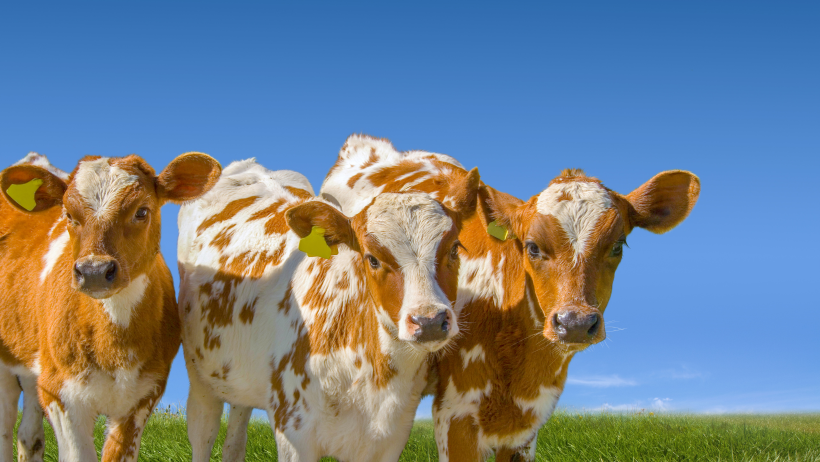 By Katie Spring, Outreach & Content Specialist at NE-DBIC
The Northeast Dairy Business Innovation Center (NE-DBIC), hosted at the Vermont Agency of Agriculture, Food & Markets, provides support to dairy businesses through projects that promote the development, production, marketing, and distribution of dairy products. 
Happy April from the Northeast Dairy Business Innovation Center!
While there are still pockets of snow along hillsides and cold mountain streams here in Vermont, the forecast shows swiftly warming weather to finally herald spring. For many of you, that means calving, kidding, and lambing. For others, it means increasing your processing as dairy farms increase production. And for some of you, it means both! 
April also brings more funding opportunities for dairy processors, farmers, and technical service providers.
Dairy Processor Expansion Grant 
The Existing Dairy Processor Expansion Grant is now open to applicants across the Northeast.  With a total of $12 million in funding, this grant will fund specialized equipment to help processors increase the use of regionally sourced milk and expand regional dairy processing capacity. 
To accommodate processors of all scales, this grant is broken into three tiers.  Tiers 1 and 2 are invited to submit pre-applications now through May 11.  Tier 3 processors are invited to submit a single-stage application when it opens on April 13. 
View a recording of an informational webinar and access the Request for Applications for all Tiers here.
Dairy Farm Cohort Technical Assistance Contract 
The NE-DBIC seeks Requests for Proposals for Dairy Farm Cohorts, our innovative approach to Technical Assistance. 
Interested contractors may submit a proposal to offer cohort-based TA for dairy farmers in one or more of these areas: increased grazing quality or quantity, home-grown forage enhancement, alternative herd management, innovative staffing and business management, and marketing and education of dairy production practices.  
Contractors will have the flexibility to work with dairy farmers of any scale, type of dairy animal, certification status, and current condition of the farm. Contracts will be issued for up to $150,000.  Total funds available $450,000. 
The Request for Proposal opens April 11 and the deadline is Friday, May 26 at 4:30 p.m. Learn more here.
Dairy Marketing & Branding Services Grant 
The Dairy Marketing and Branding Services Grant Program is open now to established value-added dairy processors and producer associations.  With funds to access professional marketing and branding services, this grant helps value-added processors increase the exposure and promotion of regionally produced dairy products through support from marketing and branding professionals.   
Past grantees have used grant funding to develop digital and print marketing materials, branded packaging, and create and launch a digital marketing strategy.  Awards will range from $10,000 - $50,000 with a match requirement of 25%.  Additionally, up to 25% of the grant funds may be used to implement the strategy and/or content developed by the contractor. 
The RFA will be released on April 11.  Learn more here.