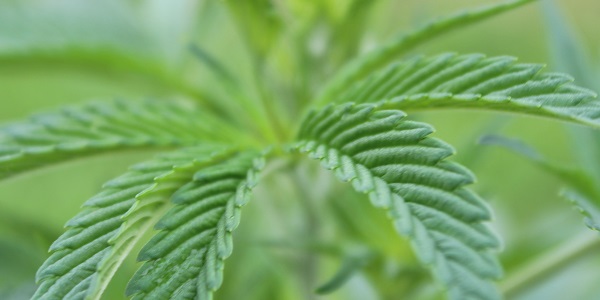 By Scott Waterman, VT Agency of Agriculture, Food & Markets
It's been an historic winter season for Vermont's farmers.  With the passage of the 2018 Farm Bill in Washington D.C. this past November, hemp has become a legal agricultural crop across the country.  This is big.  After nearly a century of federal law making hemp an illegal crop, the passage of the farm bill opens new, yet familiar doors for Vermont farmers.
Why is this big for Vermont?  Since 2014, the Vermont Agency of Agriculture, Food & Markets has been running a hemp research pilot program with the University of Vermont, assisting a small number of farmers with hemp crops.  These pilot program initiatives have created a small but viable hemp industry in the state, with nearly 90 growers and 580 acres being grown in 2017, and numerous successful hemp businesses establishing themselves.  With the ongoing hemp pilot program, the Agency and UVM have positioned Vermont well to take advantage of the changes to the law.
Through the Agency Hemp Program, interested growers and processors register and record location and acreage with the Agency of Agriculture, Food & Markets.  This program will continue in 2019, as the state develops its hemp rules and awaits direction from USDA on administration of those rules.  In the meantime, our hemp marketplace is booming, with 461 registered growers and 3290 acres in 2018.  This year those numbers are set to potentially double.  
So how can a potential new hemp grower get started?  While the Agency of Agriculture, Food & Markets does not have any hemp specific grant funding available, there are a number of programs that can assist startup working lands businesses in Vermont:
With 2019 looking to be a banner year for Vermont's hemp industry, we encourage you to investigate the possibilities this new crop may provide for you, your family and your farm.  To assist with this exploration, Agriview will host a monthly article during the coming year, to bring you the latest updates and developments on hemp in Vermont and beyond.  Also, we are here to help if you have any questions.  First visit https://agriculture.vermont.gov/public-health-agricultural-resource-management-division/hemp-program  to read more about the Agency's Hemp Program, or email us at AGR.Hemp@veromt.gov