Announcing Marketing & Branding Grant Awards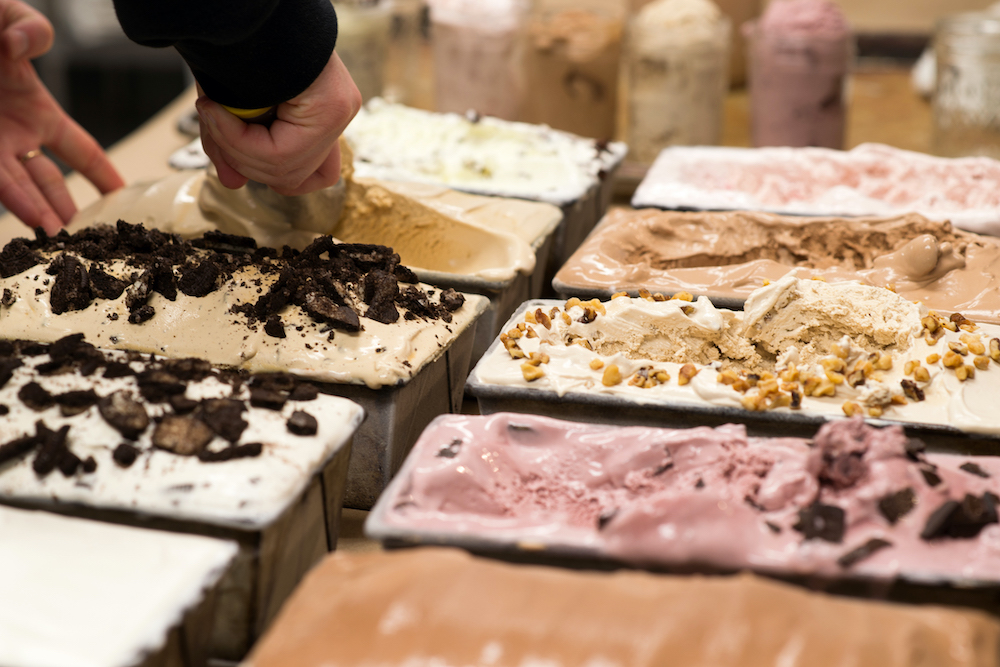 The Northeast Dairy Business Innovation Center (NE-DBIC) announces the award of grant funds through the Marketing & Branding Services Grant Program to thirteen value-added dairy processors across six Northeast states. The funds will allow awardees to access professional marketing and branding services to elevate their businesses. The grant program is intended to help increase consumer awareness of regionally produced dairy products, develop market channels and distribution opportunities to increase product placement, support innovative strategies to increase consumption, and increase business revenues.  
The awarded businesses produce a range of dairy products, from the more familiar yogurt and ice cream to more specialized items like chocolate goat milk, ice cream cakes, artisan cheeses, or A2 milk. Over the next year, the grantees will partner with marketing and branding professionals on projects to refresh and relaunch brands, develop new products, diversify market channels, advance digital marketing strategies, and more. The grants range from $15,000 to $50,000, and grantees were required to match at least 25 percent of the awarded funds with either in-kind or cash funds. 
Project Highlight: Wright's Dairy Farm Ice Cream Expansion Project 
Wright's Dairy Farm and Bakery in North Smithfield, Rhode Island was awarded $50,000 to develop and implement a branding and marketing strategy for expanded ice cream production and retail at a new state-of-the-art food hub in Providence.  
The multi-generational business already has a dedicated customer base willing to travel to their on-farm production and retail location. The new food hub location provides not only an opportunity to make more ice cream but the chance to tap into an urban market – which the business describes as "taking a small piece of our farm and dropping it in the city."  
Through their grant project, Wright's Dairy Farm aims to do just that. The marketing contractor they selected will help them develop a name and logo for the new location to complement the current brand while distinguishing the Providence location. After refreshing the brands for the farm and new location, the contractor will create a comprehensive 12-month marketing plan that the business can build off in the coming years. The contractor will generate content for social media and advertising as well as physical materials like signage, menus, and packaging. 
Finally, the contractor will conduct market research to expand the fleet of mobile ice cream scoop shops. The goal is to identify potential locations for two new Wright Scoop trailers beyond the business' existing two units. 
Photo courtesy of Wright's Farm and Bakery.