116 State Street Office in Montpelier, VT
Our historic main office is located at 116 State Street in Montpelier, across the street from the State House. Click here for a Google Map of our location 
The Vermont Agency of Agriculture, Food & Markets has two main offices - one in downtown Montpelier, and one in Williston.  Our new Vermont Agriculture and Environmental Laboratory is located on the campus of the Vermont Technical College in Randolph, Vermont.  For more information about our lab facilities, please visit our Agricultural & Environmental Laboratory Information page.  
Visitors
Visitors are welcome on an appointment basis. Our business hours are Monday – Friday, 7:45 a.m. – 4:30 p.m. except for state holidays.  Agency offices are secured during business hours. Visitors can buzz in at the front door.  Please plan to arrive ten minutes prior to your scheduled appointment to ensure you are on time.
Brown bag policy
Please note that State regulations prohibit Agencies from using General Fund monies to provide food and beverages for meetings, with very few exceptions. Local take-out food options are available, or feel free to bring your own. 
Visiting the Montpelier Office
If you would like to schedule an appointment, please contact Faith Raymond at 802-828-1619 or Faith.Raymond@Vermont.gov.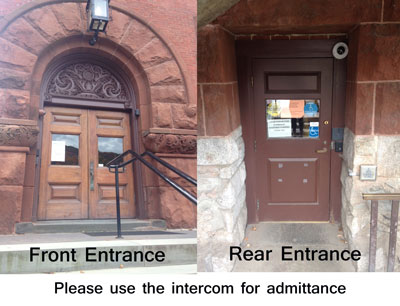 Parking in Montpelier
The Agency of Agriculture does not have a lot for visitors. Metered spots are available - for a map of Montpelier parking options, please see this map, provided by the city. (Note: "state lots" require an employee parking tag. "Municipal/mixed" lots are open to the public.)
Please note, from January-May, when the legislature is in session, parking options are very limited, so please plan accordingly.
Additional parking is available at the Department of Labor, located at 5 Green Mountain Drive. Pick-up and drop-off service at this lot is free and is provided by the Capital Shuttle - for a map and schedule, click here.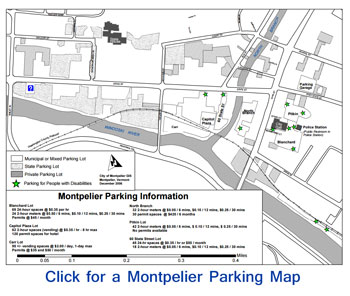 94 Harvest Lane Office in Williston, VT
Our Williston office is located at 94 Harvest Lane (on the second floor) in Williston, VT 05495
Click here for a Google Map of the Williston office location. 
Visiting the Williston Office
If you would like to schedule an appointment, please contact (802) 828-1702 or AGR.94HarvestLn@vermont.gov.
Parking In Williston
There is free parking outside of our Williston office.