March 14, 2023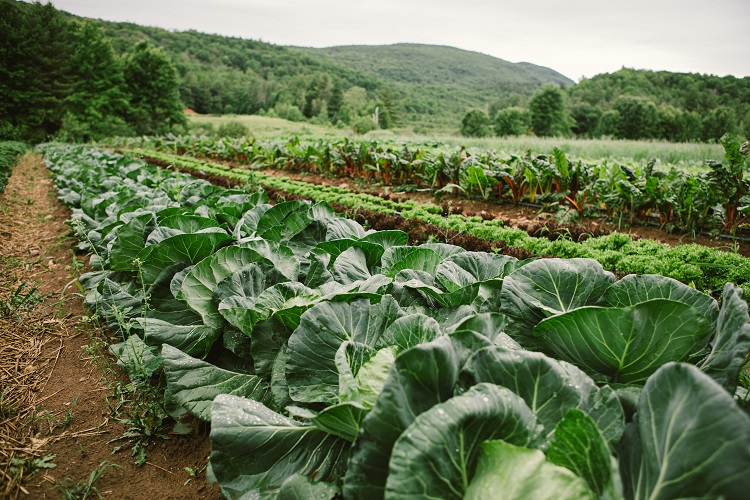 $5K to $20K grants support the costs of implementing on-farm food safety practices
March 14, 2023 | Montpelier, VT - The Vermont Agency of Agriculture, Food and Markets (VAAFM) is now accepting applications for the Vermont Produce Improvement Grant program. Produce Safety Improvement Grants (PSIG) can support the costs of implementing on-farm food safety practices to help vegetable and fruit growers transition to compliance with the Food Safety Modernization Act (FSMA) Produce Safety Rule, address compliance with new Produce Safety Rule harvest and post-harvest water requirements, or meet market demands for on-farm food safety.  
Awards will range from $5,000 to $20,000. PSIG funds can be used for any of the following, but are not limited to: harvest, wash, pack, and storage supplies; wash/pack area construction or renovation; monitoring/control devices; handwashing stations; cleaning/sanitization tools; health and hygiene signage; compost/manure handling improvements; and materials and systems to improve training and record-keeping. Applicants must grow, harvest, pack, or hold "covered produce" as defined by the federal FSMA Produce Safety Rule and have average annual produce sales of greater than $29,245 over the past three years.1  
How to Apply 
Visit agriculture.vermont.gov/ProduceSafetyGrants to review eligibility requirements, including enrollment in the Vermont Produce Portal, and to download the 2023 PSIG Request for Applications (RFA). 
Create an account on WebGrants at agriculturegrants.vermont.gov and start a 2023 Vermont Produce Safety Improvement Grant application. 

Applications will close

Sunday, April 9, 2023 at 11:59 pm. 
The Produce Safety Improvement Grant program has offered four previous rounds of funding, awarding over $250,000 in grants since 2018. PSIG grantees have seen broad, positive impacts on their farms as a result of completing produce safety projects, such as increased efficiency, worker satisfaction, produce quality, or production capacity. Approximately $100,000, allocated by the Vermont State Legislature, is available for this round of grants. Farms who have previously received a Produce Safety Improvement Grant are eligible to apply. 
Questions related to Produce Safety Improvement Grants or the FSMA Produce Safety Rule should be directed to Madison Berry at (802) 622-4626 or AGR.Produce@vermont.gov.   
1 The term covered produce includes any raw fruit or vegetable commonly consumed raw, as defined by FDA. More information can be found in the FY2023 PSIG RFA, located at agriculture.vermont.gov/ProduceSafetyGrants.