By Clare Salerno, VT Agency of Agriculture, Food & Markets 
This year marks the tenth year of the Working Lands Enterprise Initiative! In 2012, the Vermont Legislature passed Act 142, the Vermont Working Lands Enterprise Initiative, which created the structure for investment of state funding into agricultural and forestry-based businesses.  
Over the last 10 years, farm and forest businesses from all 14 of VT's counties across have accessed $11.9 million from the Working Lands Enterprise Fund (WLEF) and leveraged $22.3 million in matching funds. With growth supported by WLEF grants these farm and forest businesses generate tens of millions in new economic activity, strengthen local supply chains, and invest in the future of Vermont's working lands.  
"Investing in Working Lands is smart public policy. Vermont would not be Vermont without Agriculture or Forestry. These dollars grow our economy while making it more affordable to do business in the Green Mountains," says Anson Tebbetts, Secretary of the Vermont Agency of Agriculture, Food, and Markets.   
In the 10 years of the program, WLEI has funded 319 agriculture and forestry projects. Businesses that completed WLEI projects have created 539 new jobs, impacted 24,007 acres, and generated $55,557,487 in sales one year after completing their grant. 
WLEI and the governing board are committed to stimulating economic development in both the agricultural and forestry sectors of Vermont. To support strategic investments each year, the Working Lands Enterprise Board prioritizes a range of critical gaps and opportunities for maximum impact.  
In agriculture, dairy and meat products make up the bulk of investments. Produce operations and value-added agricultural products have also been key areas of grantmaking.  
Forestry makes up about a third of WLEI business grant investments to date, with wood manufacturing and construction businesses that use local wood receiving the most investments. Primary forestry, logging, and sawmill operations also represent a critical sector of Vermont's working lands economy and WLEI grant investments. In recent years, the Working Lands Enterprise Board has sought to increase funding specifically to forestry businesses, including those involved in wood heat and energy like pellet mills and firewood processors. 
In fiscal year 2022, WLEI also prioritized funding for service provider organizations and service producer associations providing technical assistance and business assistance to agriculture and forest businesses. 
Secretary Tebbetts acknowledges the impact of this program. "The Working Lands Enterprise Initiative grows our economy while keeping our land in active production. These investments keep our land working, which is great for Vermont's rural economy." 
Working Lands Enterprise Initiative applications will reopen in fall 2023. To read about the significant impact of and diverse projects funded by the Working Lands Enterprise Initiative, visit workinglands.vermont.gov or follow the Facebook page @vtworkinglands. 
Images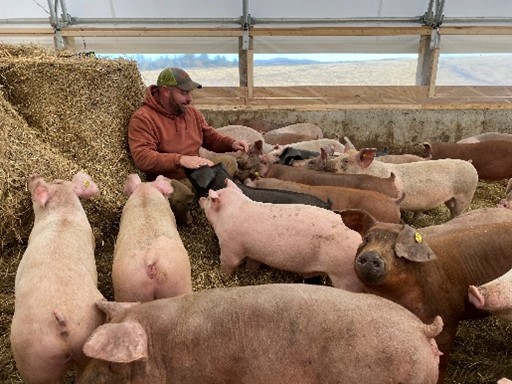 Ben Notterman of Snug Valley Farm in East Hardwick greets his pigs. Snug Valley Farm received a WLEI grant in 2022 to upgrade on-farm cold storage.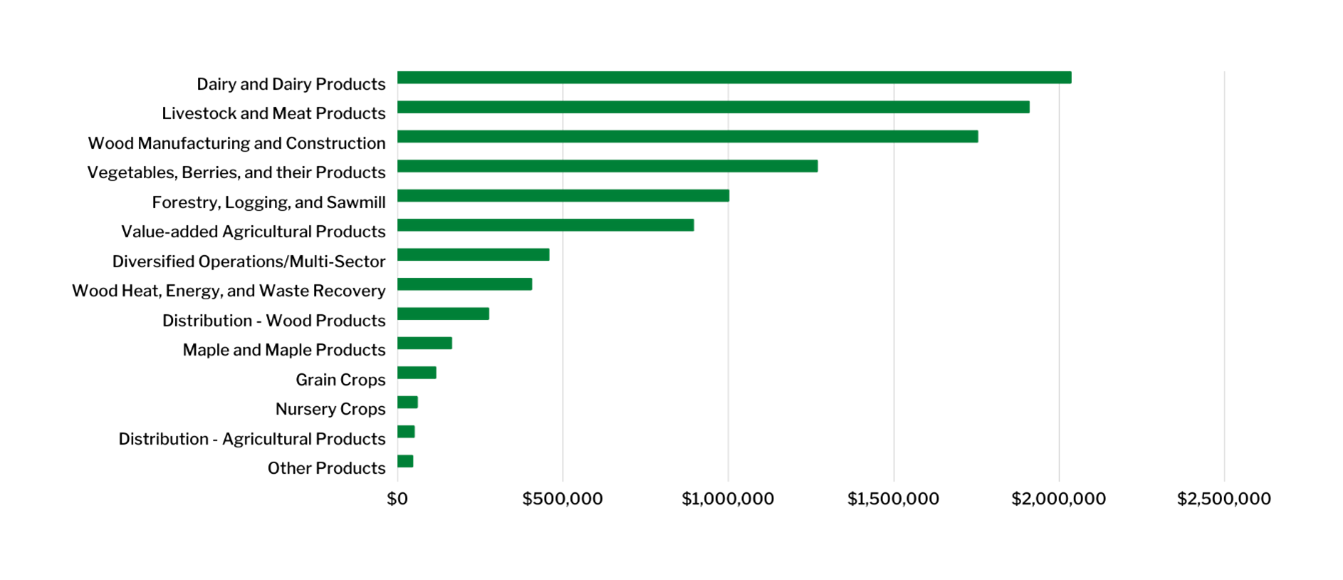 Chart showing Working Lands Enterprise Initiative grant funds to businesses in different economic sectors, 2012-2022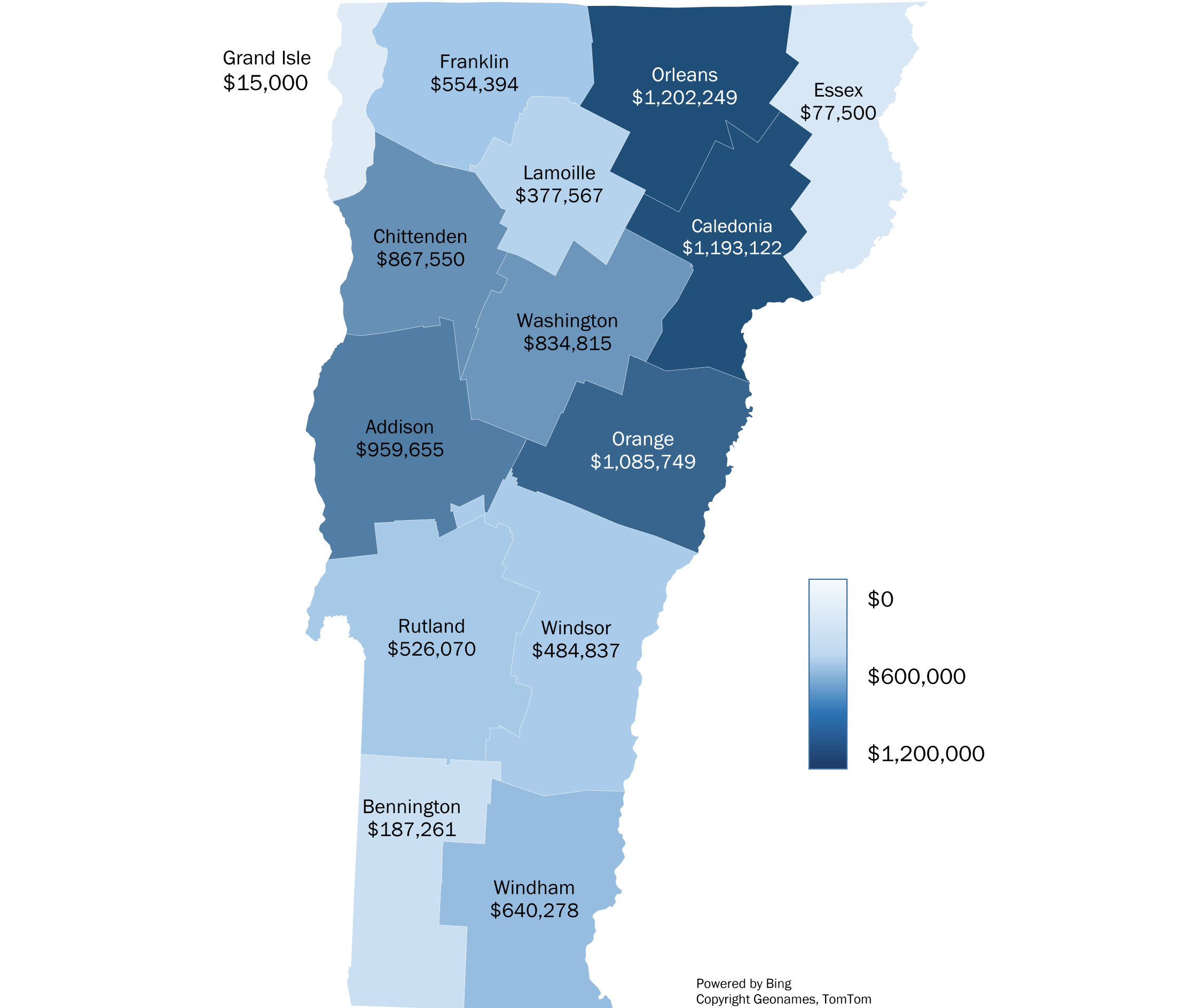 Map showing Working Lands Enterprise Initiative grant funds to business in each of Vermont's 14 counties, 2012-2022