By Marc Paquette, VT Agency of Agriculture, Food & Markets
The Weights and Measures Section of the Agency will not be holding Farmers Market Scale Clinics this year. Weights and Measures staff will be responding to any consumer concerns regarding scales or accurate weights and addressing these concerns directly at the Farmers Market location referenced. Inspectors may conduct random inspections of markets during normal days and hours of state operation.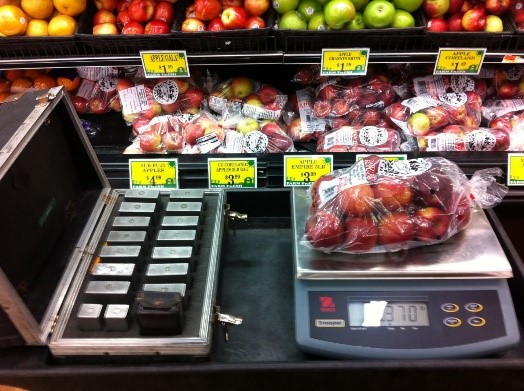 Farmers Market Vendors who have had their scales tested in a prior year are not required to submit their scales to the Agency for inspection.  Vendors who may be using new scales for the first time are asked to contact the Agency to make an appointment to have their scales tested for compliance to accuracy and specification requirements.  Farmers Market Vendors are asked to license their scales as they would usually do. 
To make an appointment to have a scale tested please contact Marc Paquette by email marc.paquette@vermont.gov or by phone 802.793.6744.