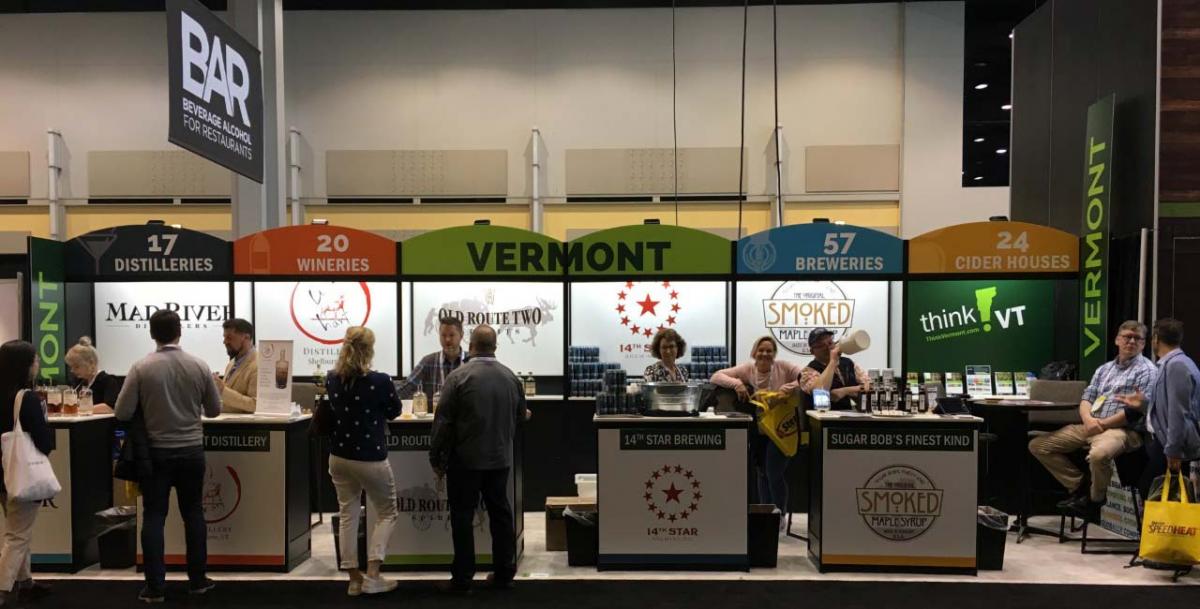 Join the Vermont Agency of Agriculture, the Vermont Agency of Commerce and Community Development, and the US Commercial Service on May 16-19th, 2020 in the BAR section of the National Restaurant Association Trade Show.
The largest gathering of food service professionals, the National Restaurant Association show boasted over 65,000 food service professionals which includes 40,000 buyers in 2018. In addition, The shows sees representation from all 50 states as well as 116 countries. Read more about attendees:2018 National Restaurant Association Report
Dates: May 16 -19, 2020
Location: McCormick Place, Chicago, IL 
Booth Space: 5'x10' or 10'x10' booth spaces available. $1,000 for every 5'x10' section. 
Financial Assistance: 50% reimbursement available to qualifying businesses
This opportunity is made possible with funding from the State Trade Expansion Program (STEP). Booth space is offered at a reduced rate to qualifying businesses. 
Join fellow Vermont businesses to show case your products and meet domestic and international buyers. Contact Lauren Masseria at lauren.masseria@vermont.gov or Hilary DelRoss at hilary.delross@vermont.gov to participate.