By Scott Waterman, VT Agency of Agriculture, Food & Markets
April 1, 2023 | Montpelier, VT - "Vermont Livestock Slaughter and Processing's (VLSP) mission is to provide quality service in the food industry, and to strengthen and protect the reputation of high-quality products from Vermont that are regularly sought by consumers," stated Carl Cushing, owner of the long-time business in Ferrisburgh. "The reason why we do the work that we do extends beyond the walls of our facility – being able to help producers reach diverse markets contributes to their business' viability and opportunity for growth." With the $100,000 Working Lands investment they received in 2022, VLSP looks to increase their capacity to serve an industry shortfall in Vermont for slaughter and meat processing.  
"The Working Lands grant is directly supporting our business by helping us upgrade our facility to have more efficient, sustainable, and reliable equipment," Cushing said. "The equipment we have selected for our facility will not only improve the work environment but will also allow us to provide more value-added product options to the producers we work with. We will be able to produce value-added products that are neatly packaged and labeled for grocery stores; and the equipment will also help us provide the local school district with more locally grown, humanely raised, and antibiotic free ground beef patties for students' lunches." 
When the Covid-19 pandemic hit in 2020, the resulting strain on the local food system forced a number of meat processing businesses to close, making an already challenging landscape in Vermont for these services even more difficult.  Cushing hopes to set a new bar for what a small, local service provider can do for our local food system.   
"The COVID-19 pandemic forced many meat processing facilities to close, leaving producers with nowhere to process their meat and creating a gap between producers and consumers. The pandemic highlighted flaws in the U.S.' meat system including our reliance on large, corporate processing facilities. Our small facility is a key link between working lands businesses that are growing our food and consumers. We hope to be an example of a small, local, and resilient business in the food system." 
VLSP is one of only seven USDA-inspected meat slaughter & processing businesses in Vermont. This type of facility is needed for any producer that would like to sell their product across State-lines. With the Working Lands investment, VLSP hopes to grow its ability to adapt to the needs of Vermont's food industry.   
"In the near-term we are excited to recruit for new long-term employment opportunities while also retaining current employees. Demonstrated by the pandemic, there is a clear and pressing need for resilient, distributed food processing infrastructure in Vermont and throughout the United States," said Cushing.  "As a small facility in a safe, accessible location in a climate-resilient state, maintaining and increasing our services at VLSP will provide healthy food to Vermonters and our surrounding states in the face of emergencies while continuing to support the livelihoods of our customers."   
"When we all work together to strengthen our food system, our communities thrive," Secretary Tebbetts said. "It's apparent our friends at VLSP feel the same, and we thank them for their commitment to Vermont." 
To watch a video highlight of VLSP, visit www.workinglands.vermont.gov/blog/vlsp 
Aerial view of expansion of VLSP facility in Ferrisburgh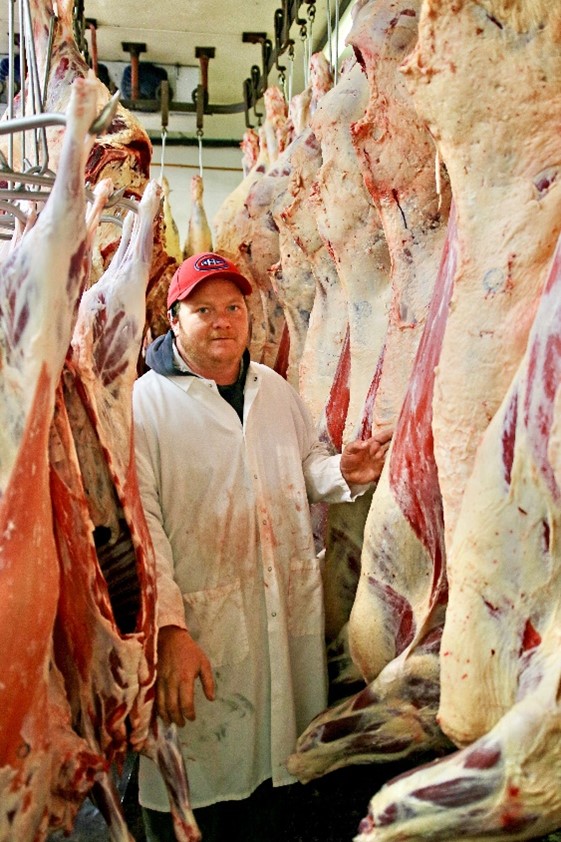 Ryan Cushing of VLSP, courtesy Steve James Addison Independent