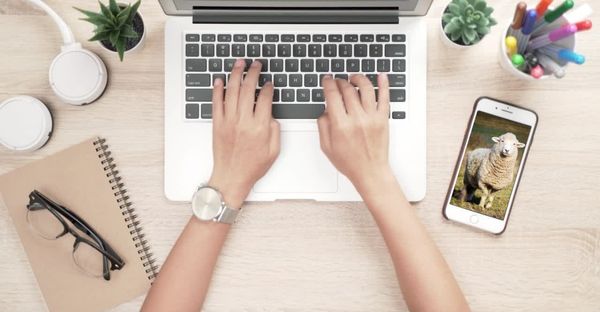 January 20, 2023
There are more ways today than ever before to connect with consumers; but it's also more difficult than ever to stand out and get their attention. An effective digital marketing strategy is multi-faceted and automated so you can do more and reach more potential customers with less time. 
Here are a few of today's most popular promotional channels and some best practices for getting started: 
Email Newsletter 

Local Media and Directories 

Business to Business Co-Promotions 

Advertising 
Best Practices:
It is best to have a website, an email newsletter, and an active presence on at least one or two social media platforms. However, you're not doing anyone any favors by rushing to set them all up at once, getting overwhelmed, and leaving up half-finished or out of date content. Start with one thing and really get a handle on it before moving on to the next. 
In most cases, you'll want to start by setting up your website and then move on to your email newsletter. This way, you will have a home base for your audience and your content that is stable and that you own. Once you get your website and newsletter up and running, you can use social media as a tool to reach new people and direct them to your website and/or sign up to receive your newsletter. While there is huge potential for growing your customer base on social media, it is not the basket in which you should put all your eggs. Social media trends are fleeting, different platforms come and go in popularity, and algorithms control who and how many people can see your content. 
When you're ready to start utilizing social media, start with just one platform. Once you get the hang of it, you can add more. Use your ideal customer profile to decide where to begin. On which platform are they most likely to be hanging out? 
You can save yourself time and work up front by setting up a monthly calendar of all your marketing and messaging. This is where you'll plan all your social media content, newsletter dates, and advertising deadlines. This takes a bit of time to set up, but it'll save you time in the long run as you continue to use and improve the template month after month. There are also several social media content planning services that allow you to schedule posts in advance. 
Make sure all your marketing ties together. You can share essentially the same message in each channel, but its presentation will need to be tweaked slightly. You can use each channel to connect people to your other channels, such as asking those who receive your newsletter to follow you on Instagram and putting a link to sign up for your newsletter in your Instagram bio. 
Stay tuned to the Agricultural Development Newsletter to be notified of future posts where we'll dive deeper into each one of these marketing channels!
Thanks for reading the Vermont Agency of Agriculture, Food, and Markets' Marketing and Agritourism Blog! I'm your host, Kristen Brassard. I'm an Agriculture Development Specialist focused on marketing and events for farm and food businesses. I graduated with a master's degree in Food Systems from the University of Vermont in 2021 and have nearly ten years' experience in marketing and events planning. Stay tuned every other week for tips on marketing and incorporating agritourism practices on your farm.