November 3, 2021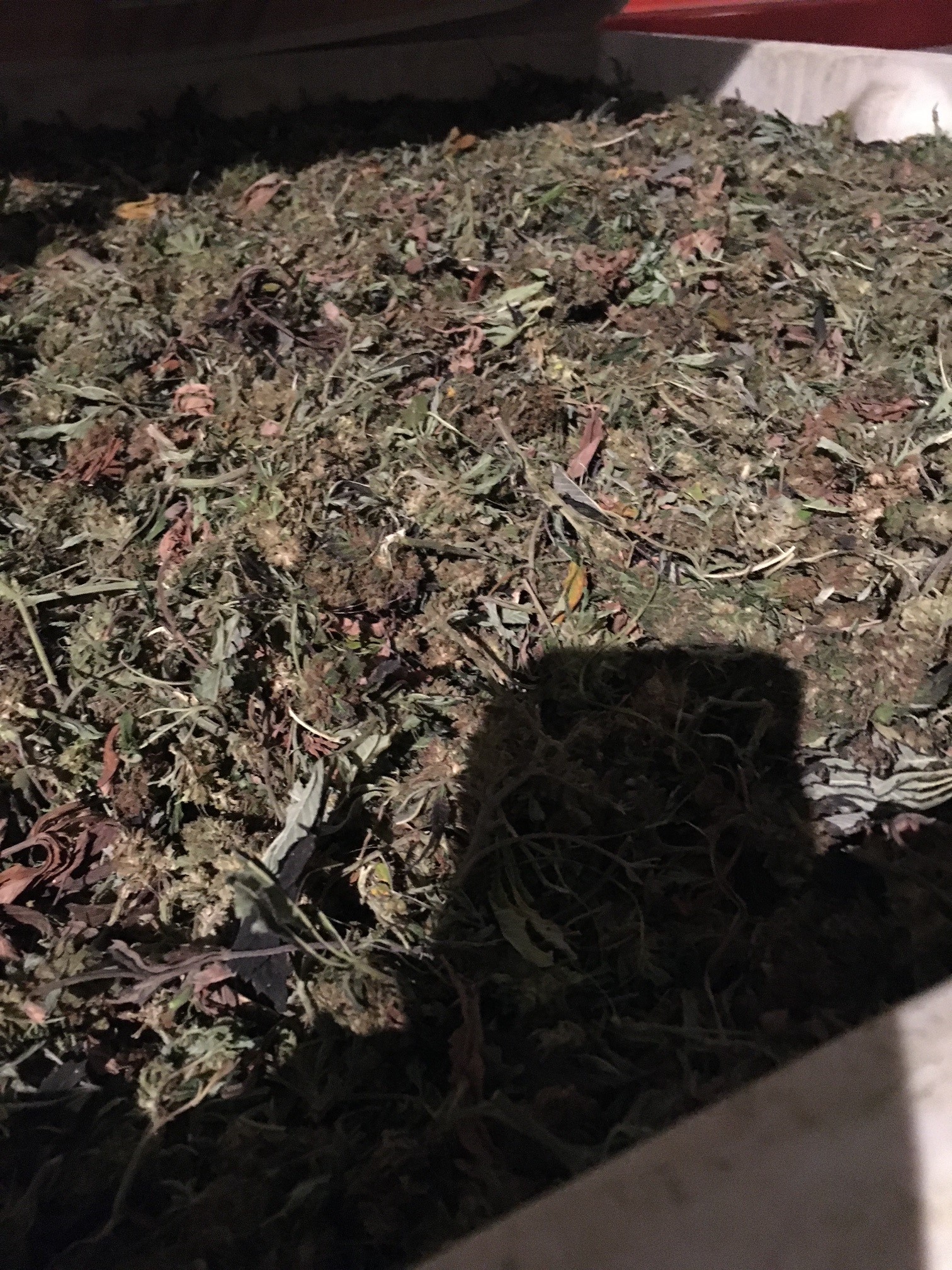 By Jill O'Connor, Energy Consultant, Efficiency Vermont - Jill O'Connor is an Energy Consultant at Efficiency Vermont with over 10+ years specializing in the Agricultural sector, including dairy farms and horticultural projects, and Commercial & Industrial lighting sector.  During this time she has designed agricultural and lighting programs including the standard qualifying product requirements for these programs.
November 2, 2021 - Processing hemp is energy and resource intensive. Efficiency Vermont and our partners can help save money and energy in this burgeoning Vermont industry. Whether you're just getting started or think you might be able to save energy at your existing farm, it's a great time to reach out to Efficiency Vermont.
The most energy intensive part of hemp processing is drying. When hemp is harvested, it has around 80% moisture content. Dried hemp should be around 10%. That means for one ton of product, or 2,000 lbs, you'll need to remove 1,400 lbs or 168 gallons of water.
How you remove that moisture content matters. The lowest cost, lowest energy method is hanging the product in a barn or laying it on greenhouse benches. While this is ideal from an energy standpoint, it won't work for every business. The drying time will take much longer and it's dependent on ambient conditions that may be out of your control. While it's lower cost, the longer time could increase risks affecting the quality of the product, including mold or contamination from wild animals. If you're looking at mechanical solutions, most farms either opt for heated, forced air or dehumidification systems. Each solution comes with its own pros and cons. The choice will depend on your production goals, available capacity, and the size of your farm. The UVM Extension Agricultural Engineering Team has a lot more information on different drying techniques and how they might work in your operation.
Where you remove moisture content also matters. If you're trying to dry hemp in a leaky building, you'll end up losing some hot air out of the building. That's wasted energy that you're still paying for. If you're trying to dry hemp in a building that's too humid, the drying process will take longer and use more energy. Efficiency Vermont can help identify fixes to improve the conditions of your drying space. A simple fix like air sealing, particularly around areas where the walls meet the slab and the ceiling, can make a big difference in your energy bills.
Efficiency Vermont can help with every step of the decision-making process, starting with understanding the different available technologies and how they would work on your farm. For large projects, that could include energy modeling to help understand the energy impacts of different choices. If you're deciding between a few different technology solutions, Efficiency Vermont can help complete a cost-benefit analysis to determine what energy solutions will make the most sense.
Once you've decided on how to move forward, we can help connect you with trade allies to complete your project professionally. Then we can help lower the upfront cost of the project through custom incentives for efficient fans, ENERGY STAR® or commercial-grade dehumidifiers, and heat pump technologies. Our utility partners have incentives available for projects that reduce greenhouse gas emissions. For instance, if you're replacing a propane-fired system with a heat pump system, they can help offset the upfront cost.
If you're switching to an electric system or starting a new electric-powered operation, you may need to work with your utility to ensure that they can provide adequate power for the site or if you need to upgrade to 3-phase power.
Along the way, Efficiency Vermont's other partners can help make your operation a success. In addition to the UVM Extension NW Crops and Soil Team's deep expertise on growing and production, the Ag Engineering Team can help with postharvest support.  The Vermont Agency of Agriculture has additional information on avoiding any health and safety risks related to drying and storage of hemp. And the Vermont Division of Fire Safety can help keep your operation safe by providing information on necessary fire exits, electrical safety, and any additional rules that might apply to your building.
By Jill O'Connor, Energy Consultant