Use the form below to submit a request to establish a new apiary location or relocate an existing apiary.
Instructions-
Provide GPS coordinates in decimal format with 5 digits following the decimal. Ex.  Latitude: 44.26083, Longitude: -72.58049
GPS coordinates are best obtained by using Google maps. Obtaining coordinates with handheld GPS device or smartphone in the field is not recommended, as calibrations can be inconsistent  across devices. If a field device is used, it is recommended to verify the field coordinates with Google Maps.  For best results, it is recommended to use a desktop computer, satellite view layer, and a map scale of 100ft to locate the precise area for the proposed apiary. 
See example below: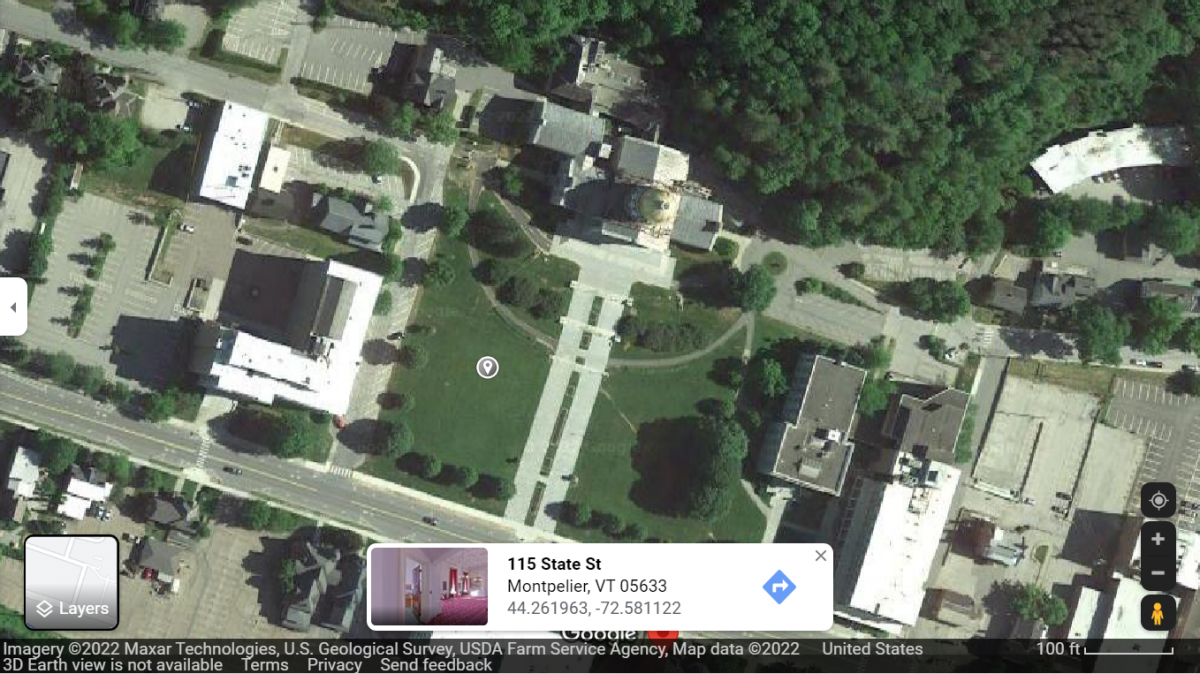 To obtain GPS coordinates, place the curser in the proposed apiary location on the map. A right-click with the mouse will provide a text box containing the GPS coordinates for the curser location. Double check the accuracy of the coordinates, bycopying and pasting the coordinates into the Google map search bar. 
Copy and paste the coordinates in the form below.
Latitude is the measurement North or South of the equator. In Vermont, the measurements range from 42.7 to 45.0.
Longitude is measurement East or West of the Prime Meridian. In Vermont, the measurements range from -71.5 to -73.4.
911 addresses for commercial apiaries will not be accepted.