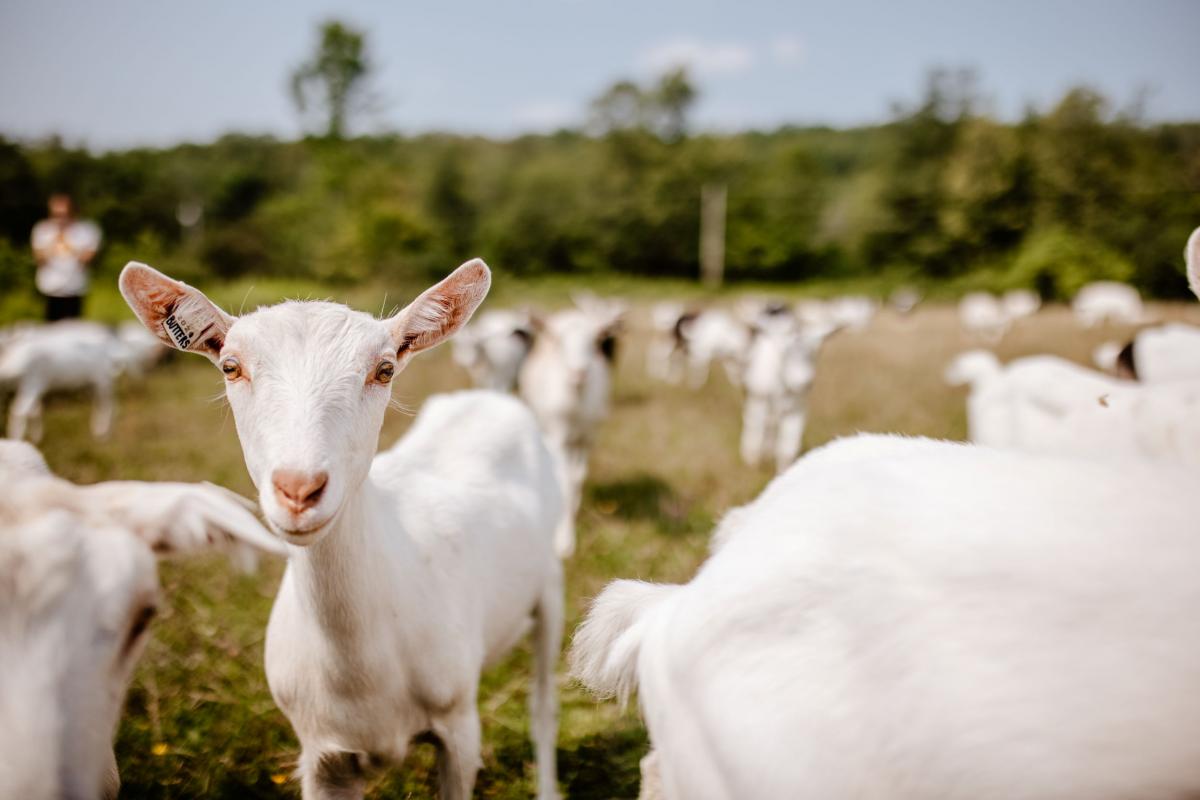 Photo courtesy of Tup's Crossing Farm, LLC - Orwell, VT
The Northeast Dairy Business Innovation Center (NE-DBIC) and its partners offers grants, events, workshops, and educational opportunities to dairy farmers, processors, and service providers.
Currently Open
This grant will provide dairy farmers, processors, and/or producer associations with funds needed to take actionable steps to improve the safety of dairy products. Projects funded through this program will support increased production safety standards with the goal of accessing new markets. Projects that increase marketability of dairy products will be prioritized. Activities covered by this grant include accessing technical assistance, audits, food safety plan development, training, testing fees, and certain infrastructure upgrades.
Grants available of $10,000 - $40,000.
Application period: October 26, 2021 - February 3, 2022
This grant will fund projects that decrease environmental impacts of dairy product and supply chain packaging and increase marketability of dairy products. Grant funds are available to projects along the spectrum of research, development, and implementation and for projects at a variety of scales. Projects will be collaborative across sectors and include an educational or information sharing component. Dairy processors, dairy producer associations and businesses/organizations in manufacturing, dairy supply chain, or institutions sectors that partner with dairy processors are invited to apply. 
Grants available of $75,000 - $350,000.
Pre-application period: February 3, 2022 - March 17, 2022
Upcoming Activities
Competitive Grants and Contracts Underway
Past Activities