By Heather Darby and Lindsey Ruhl, UVM Extension 
April 1, 2023 | Montpelier, VT - Since 2020, University of Vermont Extension has been collaborating with 25 other states to conduct cover crop research as part of the Precision Sustainable Agriculture (PSA) on-farm network (https://www.precisionsustainableag.org/). The network's research, conducted in partnership with 233 farms, is focused on evaluating the influence that various environments have on cover crop decomposition rates and the influence that cover crop has on soil, weed, and corn performance. The project is also testing new equipment that monitors soil temperature and moisture, estimates cover crop yields, and uses machine learning for weed identification. 
Here's how it works: On each participating farm, farmers plant cover crops and leave two bare strips in their field (Image 1).  
In the spring, right before cover crop termination, the UVM Extension Team collects cover crop biomass samples and puts them into mesh bags which lay on the ground and are allowed to decompose. (Image 2) Researchers pick up these bags throughout the year and evaluate them for the carbon, nitrogen, and decomposition rate of the cover crop. At this stage researchers also take measurements with new forage box technology to estimate cover crop yield.  
After the corn crop has emerged, water and temperature sensors are installed in cover cropped and bare strips. The sensors are installed at five different depths: 30", 15", 4", 2" and on the surface. Each strand of sensors is connected to a node. The four nodes 'talk' to a gateway which transmits the data to the cloud and onto an online dashboard where researchers and farmers can view the data. Soil moisture and temperature data not only help us understand how the cover crops influence these soil parameters, but how these parameters also influence the decomposition of the cover crop over time … and in turn influence crop yield. 
Finally, every two weeks from corn planting until the corn has reached a height of 3 feet, weeds are recorded with a goPro to calibrate machine learning weed identification, density, and biomass.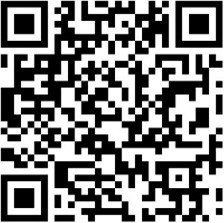 We are now wrapping up our second year collecting data and testing new technologies. The data from farms all around the country are now making its way to researchers that are constructing real-time decision support tools (DSTs). These DSTs will eventually help the farmer predict the best time to terminate a cover crop to maximize cover value and crop productivity. Farmers and technical service providers can access the free cover crop decision support tools through a QR code or the Northeast Cover Crop Council website: https://northeastcovercrops.com/decision-tool/  
This work is supported by the Agriculture and Food Research Initiative's Sustainable Agricultural Systems Coordinated Agricultural Projects [award no. 2019-68012-29818] from the United States Department of Agriculture (USDA) National Institute of Food and Agriculture.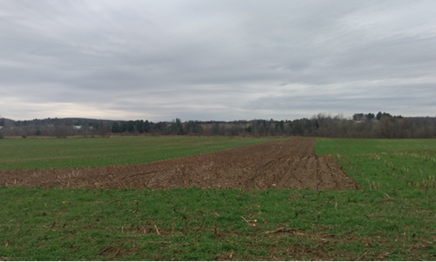 Image 1: Participating farmers leave bare test strips in their cover cropped fields to help evaluate the effects that cover crops have on soil and crop yield. (Image: UVM Extension)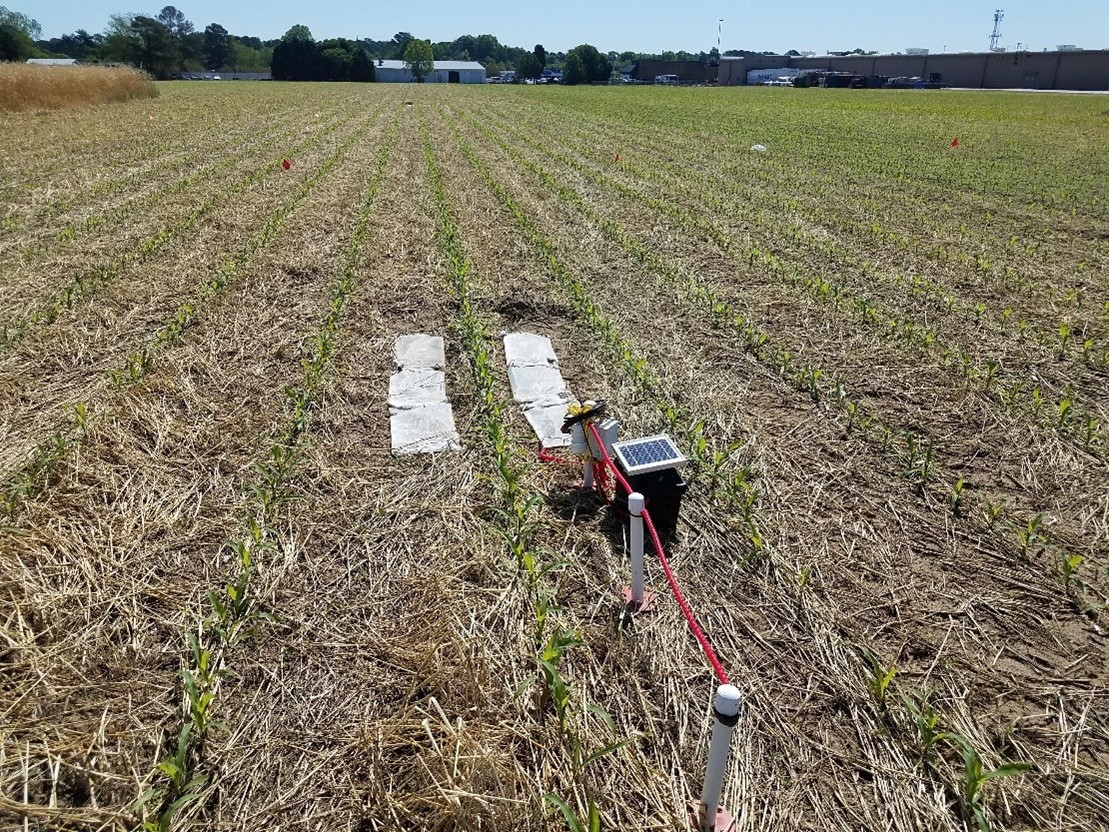 Image 2: Decomposition bags measure the rate of cover crop decomposition while solar-powered sensors measure soil and water parameters. (Image: Precision Sustainable Agriculture network)