By Brooke Decker, VT Agency of Agriculture, Food & Markets 
Spring is in the air! As elements of nature begin to wake up from the long winter slumber, beekeepers  too are itching to get out into the field to check on their colonies. It's an exciting time, sometimes full of delight and sometimes full of despair. Either way, spring is the time to assess the successes and failures of the previous season's management decisions and to plan for the upcoming season.
While the temps may hit 50s during the day in April, beekeepers can be tempted to perform management tasks like splits and reversing. Splitting the cluster too early can set the colony back or worse, destroy the vitality of the colony, essentially making the beekeeper's hard work all for naught.  Day and nighttime temperatures, colony strength and floral resources are important to consider when making spring management decisions. Experienced beekeepers in Vermont use the dandelion bloom as an indicator of the ideal environmental conditions for colony splits and reversing. Nighttime temperatures should be above freezing, and colonies should have sufficient population, brood, and nutrition to increase the likelihood of spring colony split successes. 
When purchasing bees, always ask the seller for a state-issued health certificate. In Vermont, a health inspection is required prior to the sale of bees. A state issued seller's certificate will be provided to the beekeeper upon completion of the inspection. If purchasing bees from out of state, an import permit accompanied by a valid health certificate from the state-of-origin is required. This includes packaged bees shipped through the mail as well as nucs, colonies, or packages purchased from neighboring states.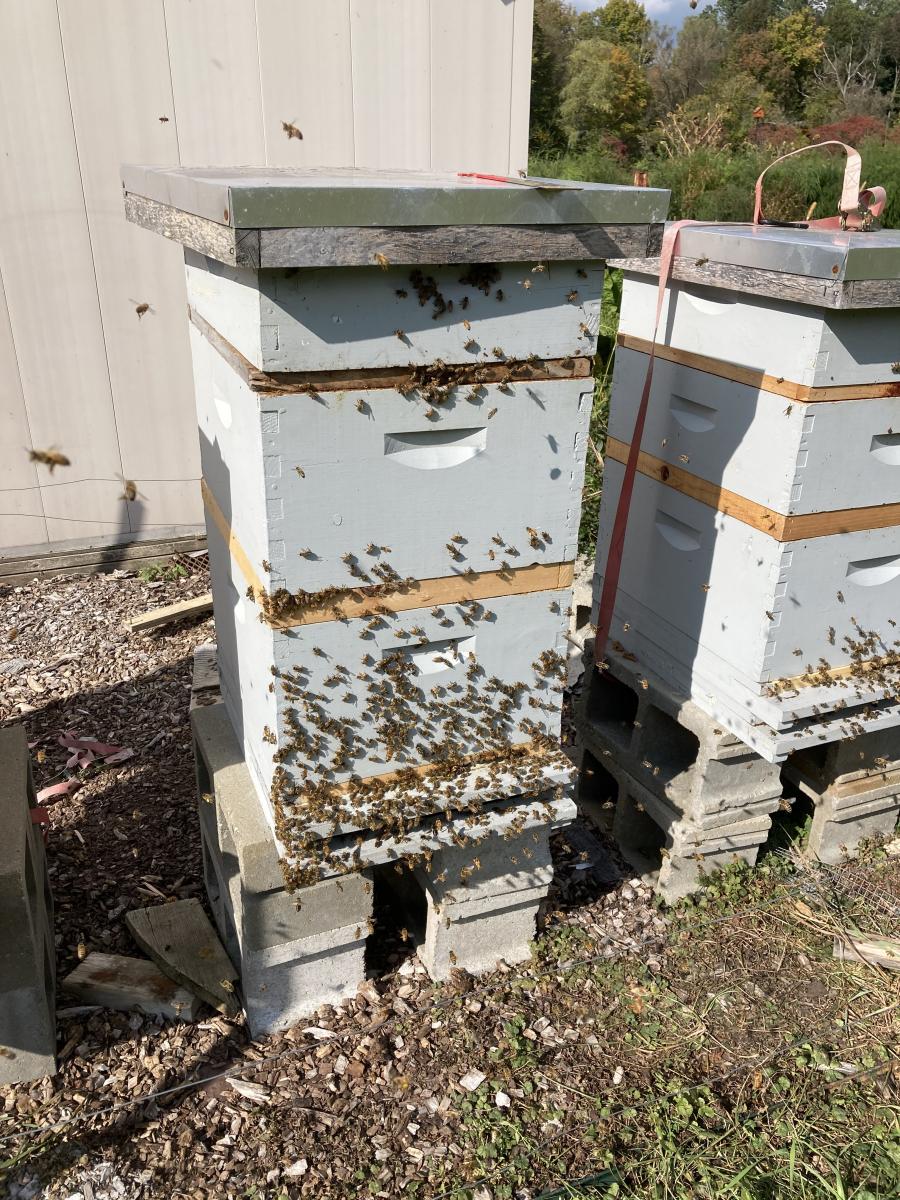 Additional information can be found on the Agency's Apiary web page https://agriculture.vermont.gov/public-health-agricultural-resource-management-division/apiary-program
You may also send questions and requests for information by contacting, Brooke Decker through email AGR.bees@vermont.gov or by phone 802.272.6688.