July 21, 2023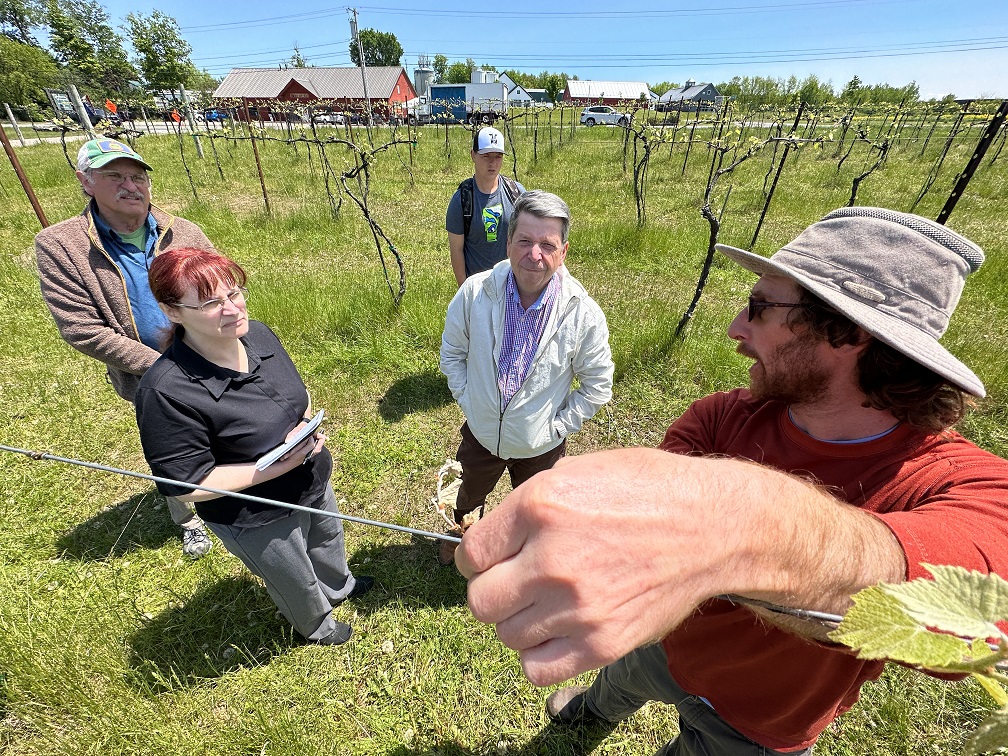 See Governor Phil Scott's Press Release here: https://governor.vermont.gov/press-release/usda-designates-state-natura…
Read Secretary Vilsack's letter here: https://agriculture.vermont.gov/sites/agriculture/files/doc_library/VT%…
July 21, 2023 | Berlin, Vt. - U.S. Secretary of Agriculture Tom Vilsack has approved Governor Phil Scott's request for a Secretarial Disaster Designation in response to the May frost event experienced by many produce growers in Vermont.
"The U.S. Department of Agriculture (USDA) reviewed the Loss Assessment Reports and determined that there were sufficient production losses to warrant a Secretarial natural disaster designation; therefore, I am designating all 14 Vermont counties as primary natural disaster areas," Secretary Vilsack wrote in his letter to the Governor.
"With frost and floods hitting our food producers this year, I'm grateful for this designation by Secretary Vilsack," said Governor Scott.  "Extreme weather events have impacted our farmers across the state this year, which will impact their ability to provide food to us all, not to mention the survival of their business. With the help of this designation from Secretary Vilsack, we will work to help them move past these disasters and start again next year."
This Secretarial Disaster Designation from USDA makes farm operators across Vermont eligible to be considered for Farm Service Agency (FSA) emergency loans, provided eligibility requirements are met. Farmers in eligible counties have 8 months from the date of a Secretarial disaster declaration to apply for emergency loans.
"This declaration is important as our farmers try to recover after the May freeze," said Vermont Agriculture Secretary Anson Tebbetts. "This designation will offer more resources to those that were hit hard by this weather event."
Information about USDA's disaster assistance programs is available at www.farmers.gov/recover . Producers interested in these programs are encouraged to contact their local USDA service center. To find the nearest service center, go to the "Find your Local Service Center" tool at www.farmers.gov .
Governor Scott has also written to Secretary Vilsack to seek a USDA disaster declaration from the recent flood. That request is pending.