Farmers Market Guidance Updated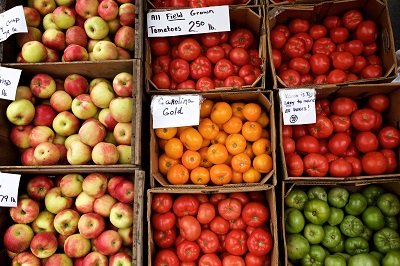 Updated Farmers Markets Guidance - (effective May 5) - This updated guidance is intended to help farmers markets serve communities and provide direct access to
healthy, nutritious foods and other locally produced items typically available at farmers markets. Updates include:
Farmers markets are now authorized to sell non-edible agricultural products and non-agricultural products at markets in addition to the previously authorized food and beverage items.
While all products may now be sold, markets must continue to comply with the Governor's executive order, the related guidance, and all related safety measures. 
Since large gatherings remain problematic, music, entertainment, and/or other inducements to people congregating are still not permitted.
All food and beverage available at the market remain required to be prepared and packaged for take away and be consumed off-site.
To view the guidance document click: NEW - Updated Farmers Markets Guidance - May 28, 2020