Annual sofi™ Awards Shine on Vermont Once Again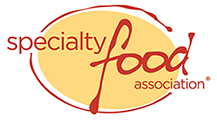 May 8, 2019 | Montpelier, VT - For 47 years, the sofi™ Awards have focused on the best of the best within the specialty food industry.  On May 1, 2019, this year's awards were announced including eight Vermont winners.  Vermont cheese, butter, maple and hot sauce all caught the attention of the judges, including three "new product" awards.
 
"Vermont food companies are passionate about what they do, and can compete against anyone in the world when it comes to producing great tasting food," said Governor Phil Scott. "We are thankful these companies are helping to grow Vermont's economy by creating jobs" 
 
This year's winners include Cabot Creamery Co-op, Vermont Creamery, Runamuk Maple, Sugar Bob's Finest Kind, Douglas Sweets, and Blake Hill Preserves. The Agency of Agriculture, Food and Markets (VAAFM) has worked with all of these companies to get their products to larger markets.  The list of Vermont winners is below.
   AWARD                                    COMPANY                           LOCATION                                        PRODUCT         
    GOLD                                  Vermont Creamery                   Waitsfield VT                                       Coupole
    GOLD                                  Vermont Creamery                   Waitsfield VT                        4 oz Sea Salt Cultured Butter
    GOLD                                   Douglas Sweets                      Shelburne VT                               Wee Savory Bites
    SILVER                                    Sugar Bob's                       Londonderry VT               VT Maple Smoked Maple Sriracha Sauce
    BRONZE                              Vermont Creamery                   Waitsfield VT                                          Bijou
    NEW PRODUCT                     Cabot Creamery                      Waitsfield VT                       Centennial 5-Year Aged Cheddar
    NEW PRODUCT                     Runamok Maple                      Cambridge VT                      Wild4 Organic VT Maple Cream
    NEW PRODUCT                   Blake Hill Preserves                     Windsor VT                        Wild Rose and Strawberry Jam
 
Sugar Bob's Finest Kind of Londonderry, Vermont, participated in VAAFM's Trade Show Assistance Grants program.  "Vermont is a great place to be in business," said Bob Hausslein, co-owner of Sugar Bob's.  "From crop production, through the value adding journey, to final marketing support, there is infrastructure in place here to make a small sugar makers big dreams come true."
 
sofi™ Award honorees were selected through a blind tasting process and are true innovators in their categories. The sofi™ Award brings with it extra exposure to thousands of food buyers from top names in supermarkets, specialty retailers, foodservice and distributors.  
 
Find more about the sofi™ Awards at https://www.specialtyfood.com/awards/sofi/
 
The Vermont Agency of Agriculture, Food & Markets and a host of Vermont companies will be participating in the annual Summer Fancy Food Show on Sunday, Jun 23rd through Tuesday, Jun 25th at the Jacob K. Javits Convention Center in New York City. This annual show helps Vermont food companies reach important buyers in the national and international marketplace.  Over 2,400 exhibitors from 50 countries & regions are attending this year.
 
Find out more about the show at https://www.specialtyfood.com/shows-events/ .  
 
Contact:
Scott Waterman
Policy and Communications Director | VT Agency of Agriculture, Food & Markets
Cell 802-622-4662 | scott.waterman@vermont.gov