April 1-2, 2019

Jay Peak Resort

Jay, Vermont
Hosted by the Vermont Agency of Agriculture, Food, and Markets (VAAFM), the Northern Tier Dairy Summit was a fantastic success in bringing together folks and ideas.  In the coming days we will be updating this page with content from the speakers and presenters, as well as imagery and a recap video. 
For now, please enjoy the below pictures from Jay Peak, and the multiple news storys from media who covered the event.
Please check back regularly for updates to this page.
Final Agenda: Click Here To Download
MEDIA COVERAGE:
VTDigger: https://vtdigger.org/2019/04/02/vermont-creamerys-advice-dairy-farmers-switch-cows-goats/?utm_source=email&utm_medium=Social&utm_campaign=SocialWarfare
WCAX: https://www.wcax.com/content/news/Dairy-farmers-discuss-diversification-at-Jay-summit-508016131.html
WPTZ: https://www.mynbc5.com/article/vermont-agency-of-agriculture-food-and-markets-hosts-northern-tier-dairy-summit/27011476
Associated Press: https://apnews.com/560eb8fb88fb479aba79097f3f1a67cb
Caledonian Record: Gov. Scott Sees Link Between Dairy And Demographic Crisis In Vermont
WCAX You Can Quote Me: https://www.wcax.com/content/news/YCQM-March-31-2019-507916381.html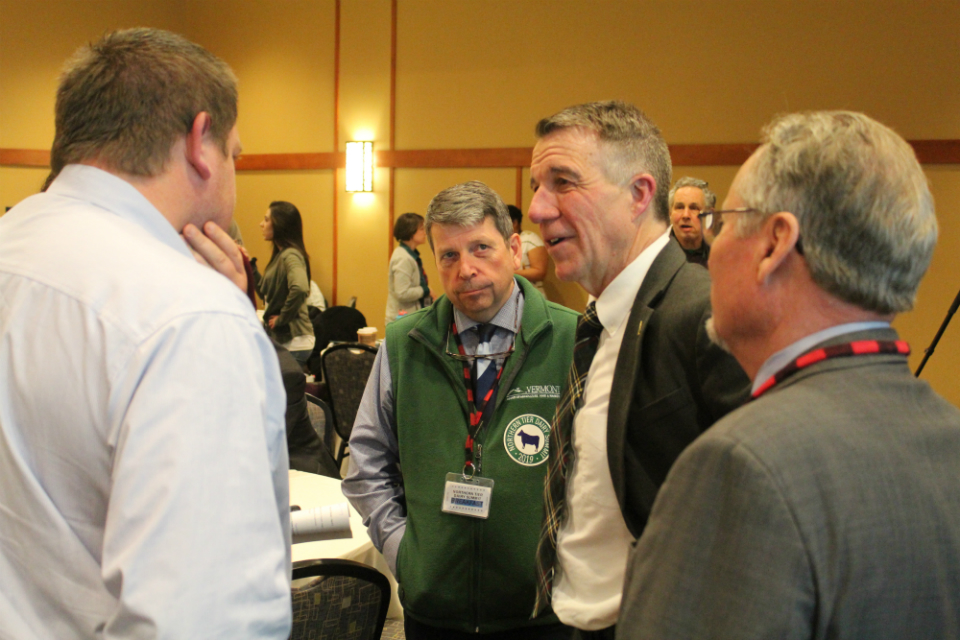 For questions or more information contact:
Laura Ginsburg, Agriculture Development Section Chief
Laura.ginsburg@vermont.gov 802-522-2252