The Agricultural Development Division uses the WebGrants grants management system. Follow these instructions to review applications in WebGrants.
Getting Started
Step One: Conflicts of Interest
Please complete this step as soon as possible after applications are tentatively assigned for your review. Keep in mind that you will not be able to review applications immediately after completing your conflict of interest responses. 
Log in to WebGrants at agriculturegrants.vermont.gov.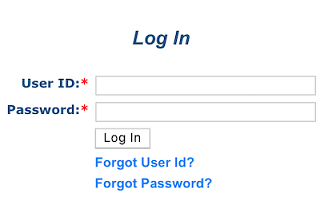 From the Main Menu, click Conflicts of Interest. 
Under 

Applicant

, select the name of an applicant to review application information.
Click Edit to complete your responses. You can also view application information from the next page by clicking the applicant's name under Applicant.
Under Review? select Yes or No. Please review any specific instructions you received from the program manager before completing the next two steps.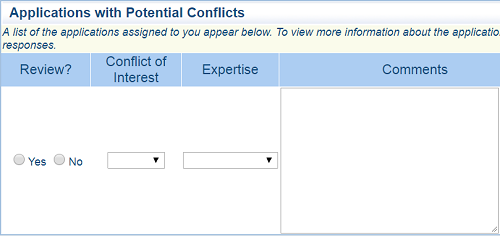 Under Conflict of Interest, select None, Full or Partial. 
Under Expertise, select Considerable, Moderate, or None. Refer to any 

instructions you received from the program manager; some programs do not use this function.

Comments are not required. If applicable, include comments about a potential conflict of interest only. You will be able to comment on the application during the next stage of review. 
When you have completed your responses, click Save, then Submit. Your responses will not be sent until you click Submit. 
Now that you have completed your conflict of interest responses, the program manager will assign your applications to review. If you identified any conflicts of interest, you may be tentatively assigned additional applications. 
Step Two: Application Review
Coming Soon!
WebGrants Tips & Tricks
Do not register in WebGrants more than once. You can use the same account for multiple applications and awards. 
Always use the navigation buttons within WebGrants (e.g., Back, Add, Delete, Edit, Save) instead of your web browser's back button.
All fields marked with a red asterisk (

*

) are required.
Some fields have character count limits. Character counts include spaces. 
You may prefer to prepare your application responses in a program such as Microsoft Word or Google Docs, and then cut and paste your responses into the application forms. Note that if you cut and paste text from a Microsoft Word document or other word processing program, special characters such as (&) or (") will turn into question marks (?). You can adjust formatting after pasting text into a form.