Kids in Bennington at Billy-T's Northside Dairy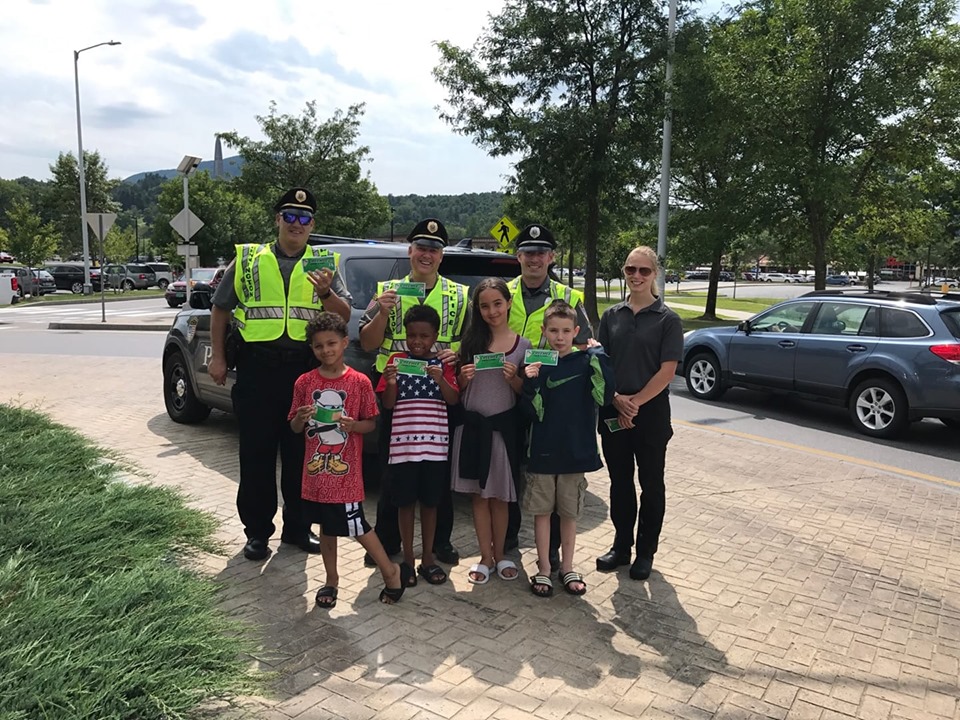 Bennington Police pose with area kids after a bike safety event where Creemee From A Cop coupons were earned for helmut use.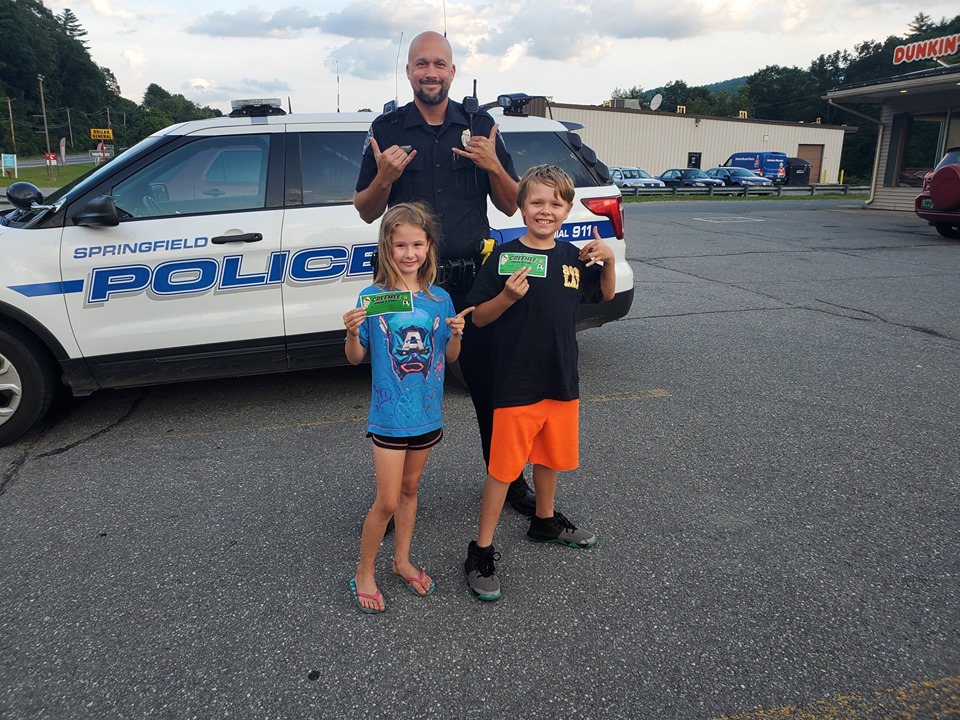 Springfield Police found worthy recipients!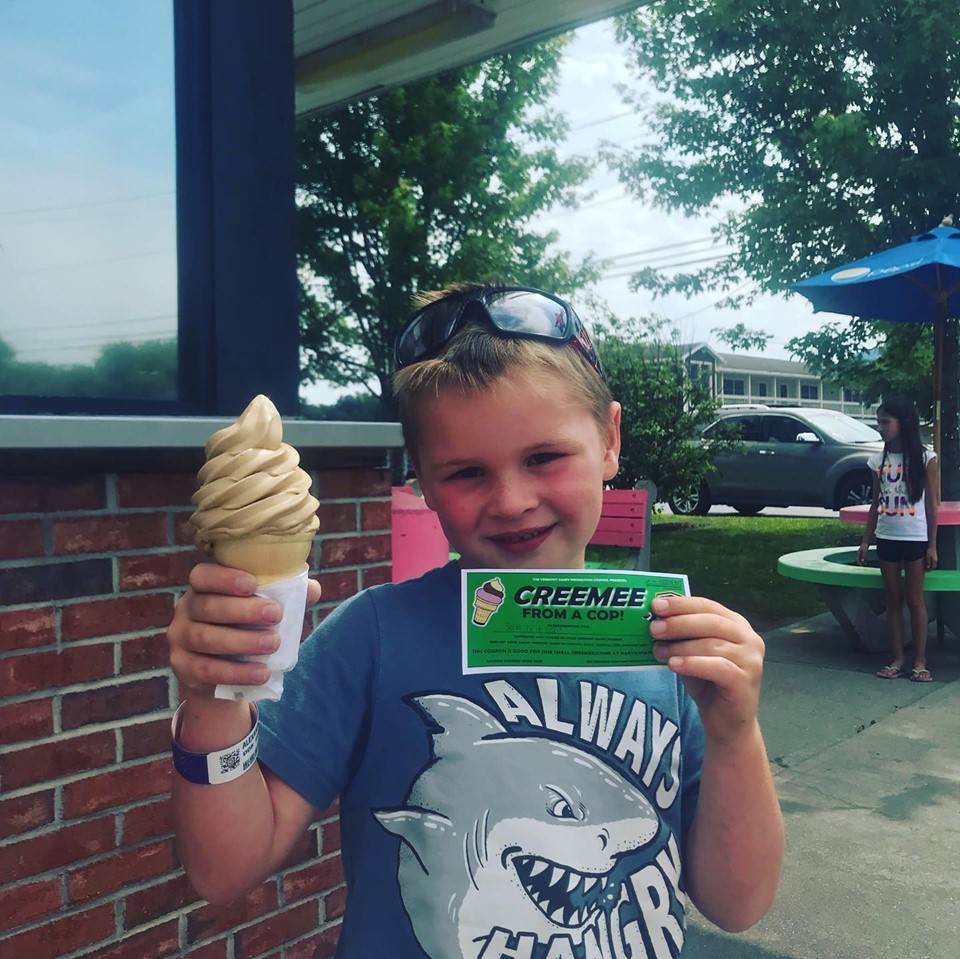 Happy kid in Bennington!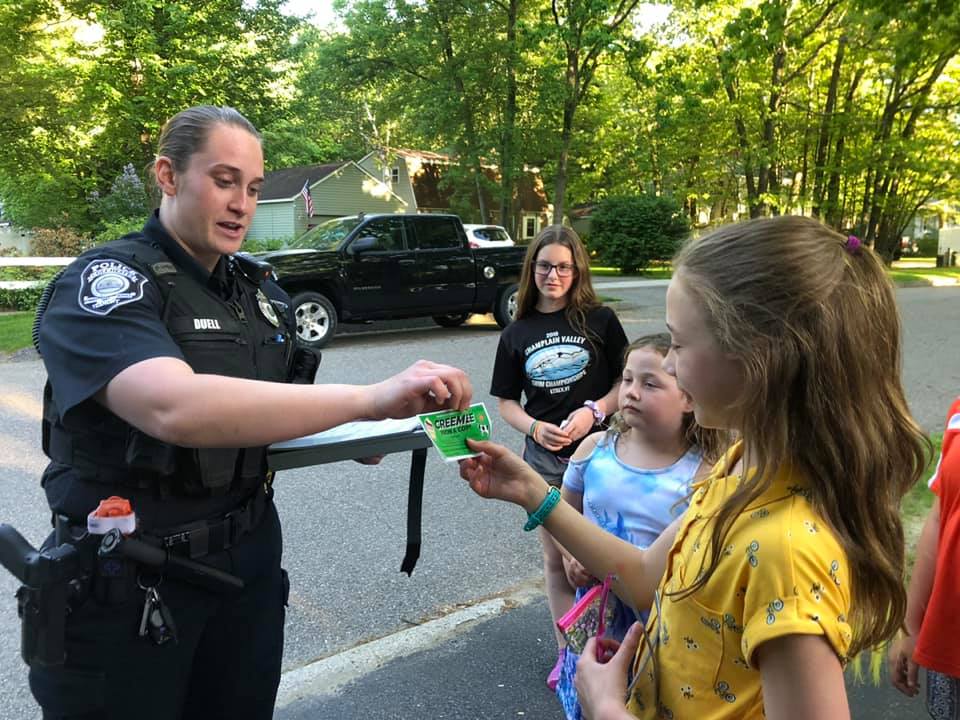 Colchester Police sharing the love of Vermont Dairy!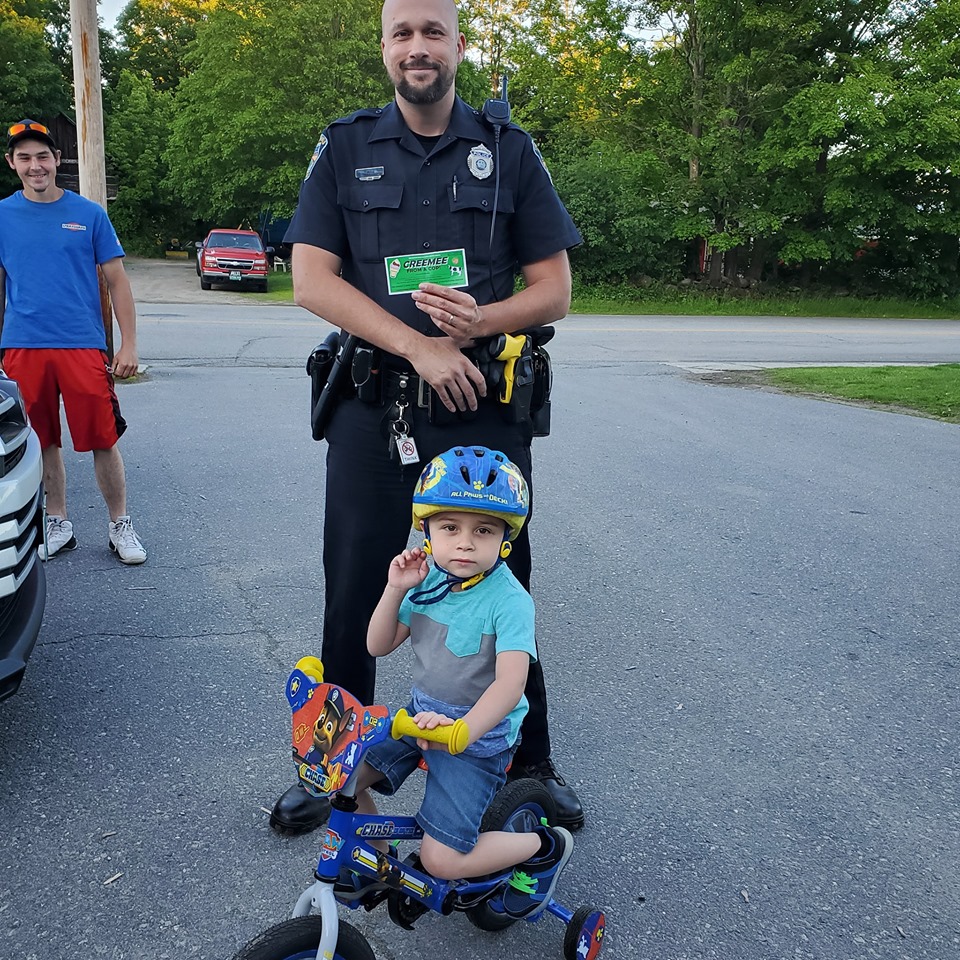 Starting early with the safety and dairy message!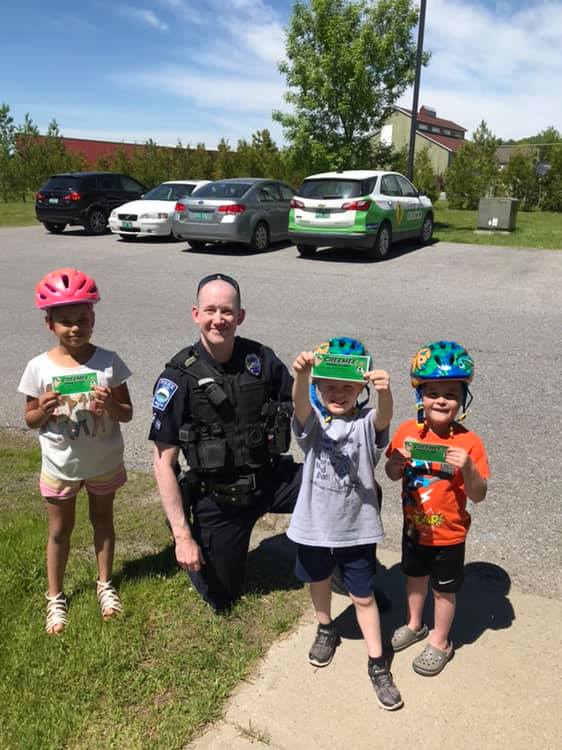 Happy kids in Milton!